Veterinary Sciences Library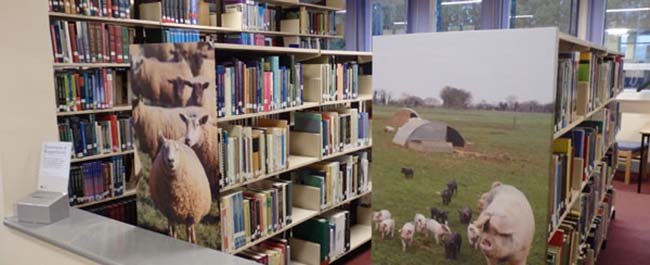 Map
Bristol Veterinary School, Churchill Building, Langford, BS40 5DU
Facilities
Silent study
Group study
Staffed
Printing/scanning
Wheelchair access
Using the library
From Monday 1 February, The Veterinary Sciences Library will be open Monday-Friday, 10am-5pm on an essential access only basis.
This access is restricted to:
1.) those with an urgent need to access IT and digital services – for example those who do not have it at home,
2.) those unable to study at home and who need specific facilities.
Please use this form to request a study seat. Seats are available for silent study only.
We want to reassure you that we will not refuse entry to anyone fulfilling either criteria. However we would ask that if you are permitted access to the library you strictly observe two-metre social distancing and wear a face covering at all times. Please note that food is not permitted in the library, and all drinks must be lidded.
You will find further information, FAQs and support options on our one-stop shop page.
As indicated, these provisions are likely to change as government advice is updated so please check our website or Twitter feed regularly.