Bristol Reads
We created our Bristol Reads collection as a space to allow our library members to develop and grow the love of reading for pleasure. Bristol Reads holds 100s of books and is a collection developed to foreground diverse writers. The collection celebrates a variety of works from international fiction to graphic novels, contemporary poetry and non-fiction books covering cooking to mud-larking to environmental protest.
The Joy of Reading!
Reading for pleasure can improve mental wellbeing and has many physical benefits. Putting time aside to read for pleasure can help ease stress as it can lower ones blood pressure and heart rate, this also means that reading before bed can aid in readiness for a goodnight's sleep. With the potential to widen vocabulary, improve brain connectivity and increase understandings of empathy, reading is considered to improve wellbeing on so many levels.
---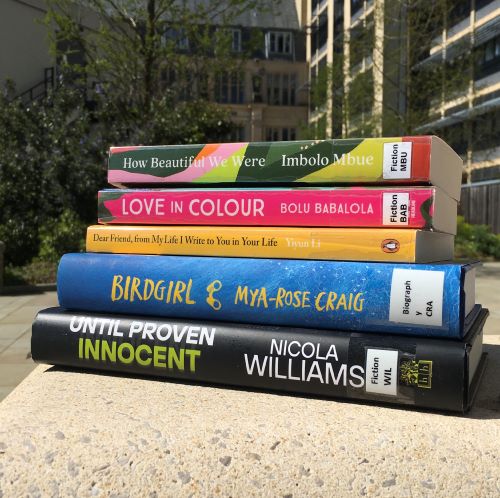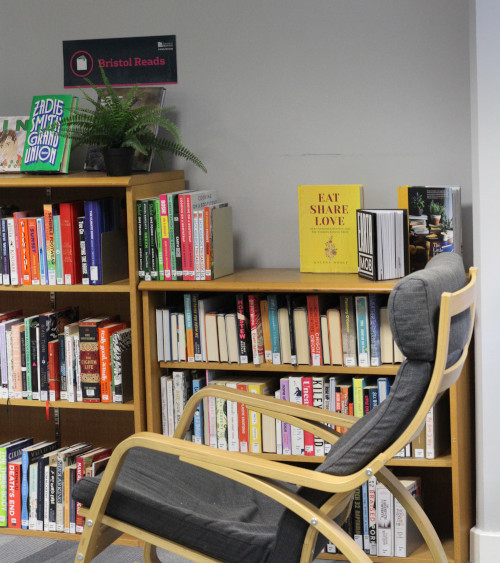 Have Any Recommendations?
We want to keep our collection current and of interest to all, so if you have any suggestions for additions to the Bristol Reads collection please let us know by suggesting a purchase.
Recommendations from the Library Staff
Here are some of our staff favourites from the Bristol Reads section, regularly updated to give you fresh reading inspiration!
The Fifth Season by N K Jemisin
I'm always looking for an excuse to recommend The Fifth Seasonby N K Jemisin. It's a post-apocalyptic fantasy novel about the struggle for survival of a woman with the power to control seismic activity that vividly imagines the political consequences of a society structured around controlling people with such power, who are both extremely feared and vital to its continued existence. The book also begins the Broken Earth trilogy, for which Jemisin became the first person to win three consecutive Hugo awards.
- Adam Coffee, Library Assistant
Spring by Ali Smith
I loved this magical realism tale of the influence that one person could have on the immigration detention and removal system and the entwined story of a grieving film maker who gets swept up in the process. A fascinating and well researched book that brings real life experience into this fictionalised story.
- Katherine Wall, Library Support Assistant
Incredible Journeys: Exploring the Wonders of Animal Navigation by David Barrie
It is quite amazing about not only the animal world, but also age-old human navigation skills - now largely lost - and ends with chapters on the effects of modern technology and climate change on all this. Despite the slightly depressing sound of that, it's an uplifting book in its way, partly because it is so fascinating and partly because there are some pointers to a better way forward. Sunday Times Nature Book of the Year, 2019.
- Julia Elliot, Library Assistant
The Binding by Bridget Collins
If you're looking for some historical fantasy with a strikingly modern feel The Binding by Bridget Collins is for you! Beautifully written and nurturing a sense of gentle suspense, this queer story is embedded within a world of atmospheric magic and romance in a part gothic part medieval setting. The way that Collins plays with time and perspective to sustain the mystery that entwines the two main characters is mesmerizing to read.
- Amber Thomson, Student Engagement Coordinator