Chemistry Library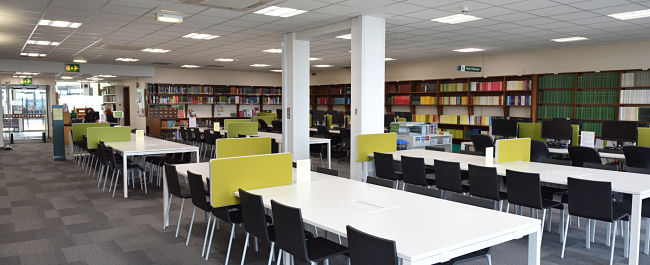 ‌
The Chemistry Library will be open from Monday 8th March in order to provide an increase to the number of bookable study spaces available for students with essential need. 
The library will be open from 9am-5pm Monday to Friday, offering bookable individual silent study spaces.
The booking quota is currently set at up to 14 hours per week, per student (Sunday to Saturday) and can be used across all available study space. Booking levels will continue to be kept under review and adjusted to ensure that spaces are being used as fully as possible and are shared fairly between those needing to use them.
Map
School of Chemistry, Cantocks' Close, Bristol, BS8 1TS
Facilities
Silent study
Group study
Staffed
Printing/scanning
Wheelchair access