Your Career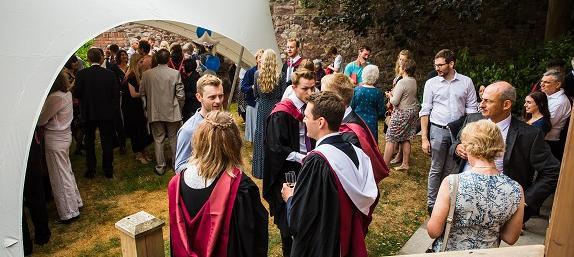 A mathematics degree from Bristol is highly valued by employers and is an excellent starting point for a wide range of careers. Mathematics at Bristol ranks fourth nationally in terms of graduate salaries (Longitudinal Education Outcomes data 2018) and the University is the second most targeted by leading UK employers (High Fliers 2019).
A number of our courses qualify for accreditation by professional bodies, including the Royal Statistical Society; Institute and Faculty of Actuaries; and the Institute of Mathematics and its Applications.
Our graduates go on to work in financial services, data science, teaching and the civil service, as well as across more unexpected areas, including law, media and sports. Examples of employers include the ONS, Deloitte, KPMG and Mercer - find out more about mathematics graduate destinations.
Many students also choose to continue their studies with a postgraduate course, including our new Mathematics of Cybersecurity MSc, co-designed with industry to meet a recognised skills shortage.
Tailored and dedicated careers support is available, including 1:1 sessions to explore your options, employer-led workshops, recruitment events and the chance to speak to recent graduates from different fields at our annual Maths Alumni Evening. We also encourage and support students to secure relevant employment experience during their degree. Read about our alumni experiences since graduating from Bristol.