Student Experience
This video features Dr Lynne Walling, a much loved Lecturer who sadly passed away in May 2021.
We asked our students what they enjoy most about their programme.
Arjun Sidhu, Mathematics MSci

I feel like I'm continually learning new things – there's such a wide range of choice compared to A Levels. The content is so interesting, it's fun to come to lectures.

Jaina Patel, Mathematics MSci

You don't have to go in with a specific idea of what part of maths you enjoy, you just take it as it comes and can take very different paths within one degree. You might find that you enjoy different things that you thought you would!

Jake Hewlett - Mathematics BSc

I've made some great friends on my course – you get to know people well. Maths gives you numerical and analytical skills that can be applied to any problem, and the Perspectives in Maths unit teaches hands-on skills that were really useful.

Sruthi Boppana, Mathematics BSc

I came here on the offer visit day and it just felt like home. One of the great things about Bristol is that you can do open units, so you can have a bit of variation on your course.

Melisa Hubenova, Mathematics and Physics MSc

The best part about doing Joint Honours is going into so much depth for both subjects. This year most of our units overlap, so we'll learn something in applied maths – quantum mechanics or wave courses - and then see it in physics labs. It's amazing to experience how everything around us is correlated in some way.

Ewan Canas-Perez - MSci Mathematics

I like the city and had heard a lot of good things about it. The people are my favorite part – it's fun, I've made good friends here. You get to have fun and do something that you're passionate about. I know what my options are and what I can do.

Daoyi Wang - Mathematics MSci

Bristol sets you up to do well. If you want help, it's always there. You can ask lecturers in class or drop in at office hours; the academic staff are really approachable.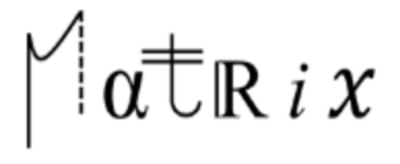 Our student-run mathematics society, Matrix, runs social and networking events throughout the year, as well as promoting career opportunities. All members can join the family network, where students are assigned a 'parent' from a later year to offer advice on unit choices, career direction and more.
Bristol Students' Union supports a wide range of student societies, including the Bristol University Actuarial Soceity, Bristol Consulting Society, Computer Science Society, and Women in STEM, as well as a wide range of sports and activities.