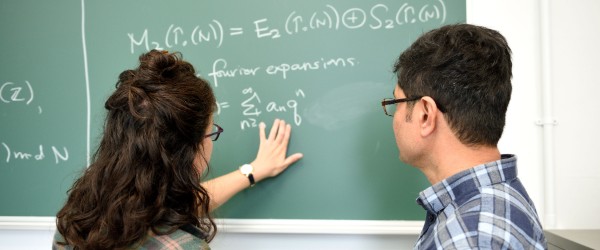 MSc by Research
Under the close supervision of a member of our academic staff, you will develop your mathematical research skills, collaborate with leading researchers and apply your expertise within a selected area of research.
As a research postgraduate student, there are a huge variety of opportunities for training in the School of Mathematics and across the University. You can attend suitable taught courses and other research-related activities such as seminar series and reading groups. The precise selection of courses, talks and reading goups is tailored to your interests and research area.
The MSc by Research is available as a full time (1 year) or part-time (2 years) programme.
Graduates of this programme have futher developed their reseach via a doctoral programme or have entered research-lead careers.
For funding opportunities for MSc by Research, please see this webpage.
Read about the main research areas in the School and the staff associated with each one.
Find out more about the programme including units, entry requirements, and fees.