Campus Development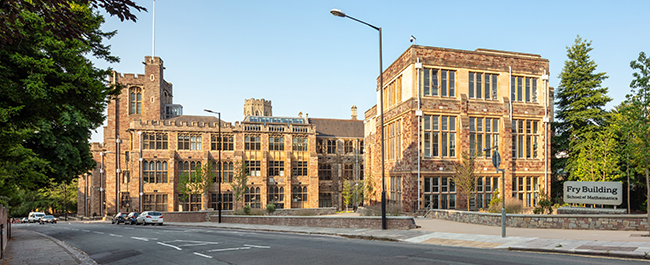 Campus Development is responsible for the delivery of Capital Projects, Space Planning, Asset Management and operational Sustainability goals and outcomes.
What we do
Our overall focus is on the development of a world class future Campus; from planning right through to delivery. Our strong commitment to collaborative working is integral to creating a masterplan for the University's built environment. One capable of imagining its future needs, and also of mapping the physical and digital projects required to achieve the vision.
We ensure that the needs of our educational, learning, research and professional services are met by our current built environment, and continue to be met in the future by systematically planning spaces and creating places.
Capital Development is responsible for the delivery of key projects across the University's campus.
These include:
Temple Quarter Enterprise Campus;
Fry Building;
Senate House phases 1 and 2;
Campus Heart;
New University Library.
With core strategic goals to deliver net zero carbon by 2030, and enable a shift to the increased efficiency and effectiveness envisaged in the Estates Strategy, Campus Development is leading on the following:
Estates Strategy Planning;
Carbon Reduction Plans;
Green Energy;
Circular Economy and key sustainable Infrastructure Schemes;
Travel and Transport Planning;
Quality Data Commissioning;
Major Moves Mapping.
In response to the challenges raised by the global COVID-19 pandemic, we are also deeply engaged in plans to implement the University's new Blended Learning and Working protocols.
Learn more about us