COP28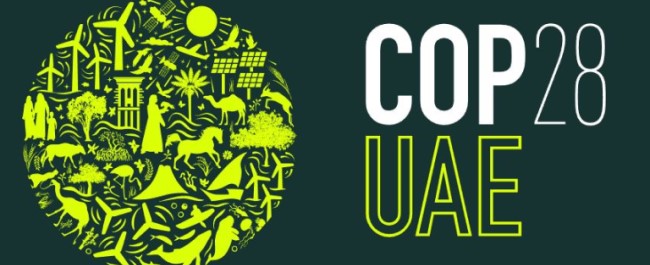 For nearly three decades the United Nations has been bringing together almost every country on earth for global climate summits – called COPs – which stands for 'Conference of the Parties'. In that time climate change has gone from being a fringe issue to a global priority. At the Cabot Institute for the Environment, we contribute interdisciplinary climate change research that helps inform coordinated climate action and resolve key issues related to the UNFCCC, the Kyoto Protocol and the Paris Agreement.
We are part of the UK Universities Climate Network (formerly known as the COP26 Universities Network), collaborating with over 80 other UK-based universities and research centres across the UK on climate change issues and galvanising research and policy briefings in the run-up to each COP.
The Network works together to raise ambition for tangible outcomes from each COP.
The Network's mission is to ensure that the UK academic sector plays our role in getting all players on track to deliver a low-carbon, resilient world. We aim to do so by easing access to evidence and academic expertise for the COPs, for government, NGOs, and other actors, and by taking action ourselves.
Gain insight on running a mock COP by reading our latest short climate insight report.
10 videos and podcasts for policymakers on 10 aspects of climate change. All you need to know and what we need you to know.
Bristol academics attending COP28
We have several academics representing the University of Bristol at COP28. They are:
Dr Colin Nolden, sustainable energy governance, University of Bristol Law School
Dr Alix Dietzel, climate justice, School of Sociology, Politics and International Studies
Dr Karen Tucker, politics of indigenous knowledge, School of Sociology, Politics and International Studies
Dr Katharina Richter, degrowth, School of Sociology, Politics and International Studies
Dr Caitlin Robinson, energy poverty and justice, School of Geographical Sciences
Dr Jo House, climate policy, climate mitigation, land-based mitigation, School of Geographical Sciences
Dr Matt Palmer, climate monitoring and sea level rise projections, School of Earth Sciences
Professor Pete Falloon, climate-resilient food systems, School of Biological Sciences
If you are a member of the university, you can access and follow our Sharepoint site to stay up to date with what's happening internally around COP28.