Politics
The acquisition of the library and archive of the National Liberal Club laid the foundation for a nationally important political collection. The University Library has continued the collecting traditions of the Club. Strengths include:
Election addresses
The largest and oldest-established collection of election addresses and campaigning literature from candidates of every persuasion in all constituencies represented in the Westminster Parliament, supplemented by addresses issued in European and London County Council elections and material from post-independence Ireland.
Liberal Party and associated organisations
Papers of party committees and associated organisations, including the Women's Liberal Federation and the National League of Young Liberals. Evidence of local activism is contained in materials collected by the Association of Liberal Councillors and the excessively rare periodical, the Liberal Agent. Pamphlets and leaflets published by the Liberal Publication Department are strongly represented. Many liberal causes feature in the papers of Jane Cobden Unwin (1880s to 1930s) and those of Barbara Joyce (1940s to 1960s).
Independent Labour Party
Papers and publications collected by Don Bateman and including Bristol Branch minutes (1906-36; 1956-65) with some minute books from Birmingham and South West London; and ILP publications, including pamphlets and regularly published briefings for party speakers.
Political debate
Tens of thousands of pamphlets and books covering every topic that has been debated in the political arena, from railway building and franchise reform to India and the divine right of kings. Much of this material formed part of the National Liberal Club's Gladstone Library, but there are significant concentrations of political thought in the Early Science and Philosophy Collection and in the Bateman Collection of socialist history, for instance. Special Collections has made a significant contribution to 19th Century British Pamphlets Online.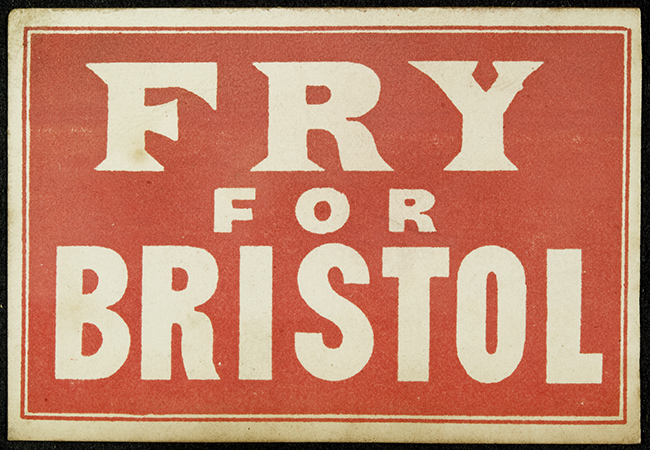 University of Bristol pamphlets digitised as part of the 19th Century British Pamphlets Online project.
Contains descriptions of many of our archive collections.
Search for books and periodicals using Library Search.