Reading Well for Mental Health
Reading Well supports you to understand and manage your wellbeing using helpful reading. The books are all chosen and recommended by health experts, as well as by people with living with the conditions and topics covered.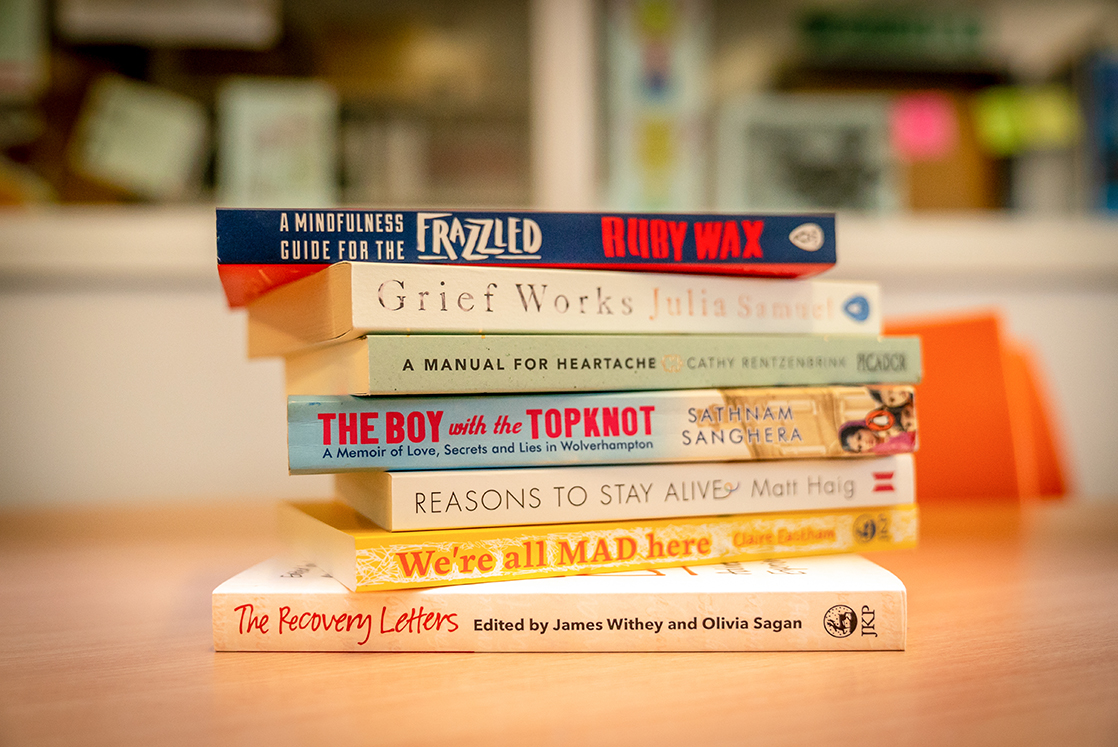 All Reading Well titles are available to borrow from the University of Bristol Library, and many are available as eBooks. The full list of lending availability can be found here:
Copies are currently held in the Medical Library (located opposite the Information Desk) and Veterinary Sciences Library (located at the start of the book run). They can be borrowed by students and staff across the University.
Browse the books on the list above or download a full overview of the titles here.
Reading Well for mental health provides helpful information and support for managing common mental health conditions or dealing with difficult feelings and experiences. Some books also include personal stories from people who are living with or caring for someone with mental health needs.
The books were selected by health professionals following a rigorous and evidence-based approach (see the Protocol for Book Selection).
Visit the Reading Well website to find out more about the scheme.
If you have read a Reading Well book, fill in a short survey for the chance to win a prize.
The Reading Well programme is delivered by The Reading Agency in partnership with Libraries Connected as part of the Libraries Connected Universal Health Offer. It is available in 99% of English public library authorities.
Reading Well for mental health is supported by: Anxiety UK, British Association for Behavioural and Cognitive Psychotherapies, British Psychological Society, Carers UK, Health Education England, Mental Health First Aid England, Mental Health Foundation, Mind, National Association of Primary Care, NHS England (IAPT), OCD Action, Public Health England, Royal College of General Practitioners, Royal College of Nurses, Royal College of Psychiatrists, Royal Society of Public Health, Self Management UK.