Jodie Chalmers
What made you decide to study at Bristol University?
"When applying to university, my intention was to pursue a career in disease research so it seemed appropriate to study a degree that focuses on the cellular and molecular mechanisms of disease. I was aware of Bristol's prestige and when visiting, I really liked the friendly atmosphere, how well equipped the medical building was, and the outstanding architecture."
How would you sum up your experience?
"CMM has given me a solid grounding in disease mechanisms, and has enhanced my competency in a range of skills, including essay writing, presentations, critical analysis of scientific papers, and working in a professional manner. My favourite part of the degree was a 'Year in Industry' I completed with GlaxoSmithKline."
What were the staff like, how much support did you get?
"The members of staff are probably one of the biggest assets to the course. As well as being experts in their field, and hence lecturing on the most up-to-date material, they were very approachable and supportive. What stood out most to me was the genuine interest members of staff showed in my progress and success."
How did your degree influence your subsequent career/study plans?
"CMM provided lots of laboratory experience, an opportunity to experience industrial research, and tuition in a range of molecular sciences. Additionally, there is flexibility within the course: students take two open modules in second year, and are able to specialise in areas of interest during final year. I studied anatomy for one of my open modules, which sparked my interest in disease as a whole, as opposed to just the molecular aspect, prompting me to consider a career in medicine. CMM has allowed me to make an informed decision about my initial ambition of pursuing a laboratory-based research career, and has equipped me with both the people skills and study skills required to study Graduate Entry Medicine. I hope to become a medical consultant, working with patients but also carrying out clinical research."
What advice would you offer to students contemplating a place at Bristol?
"Bristol is a fantastic student city. The University is very central, the accommodation is good quality, there are lots of green spaces, loads of societies to get involved in, and there's a great night life - I'd thoroughly recommend applying!"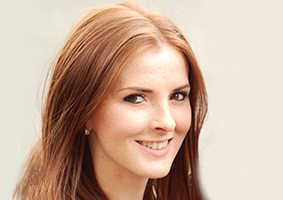 Graduate profile
Jodie Chalmers | BSc in Cancer Biology and Immunology with Study in Industry | Currently studying Graduate Entry Medicine at the University of Cambridge