Combating crop-destroying viruses in Africa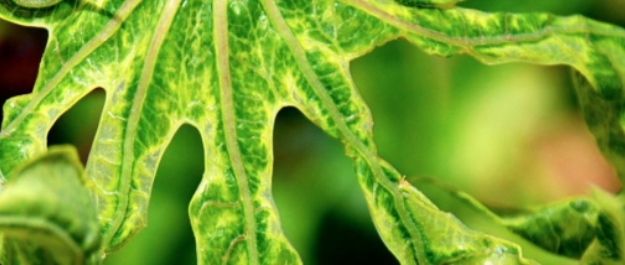 Whether it affects cassava, yam, cocoa, maize or almost anything else, the decimation of Africa's key crops by vector-borne viruses is deepening poverty and breeding malnutrition.
The challenge
It could be just a tiny tick, fly or mosquito: disease vectors are simply living organisms that transmit infection to other living organisms.
However minute the creatures, the range of viruses they carry have the potential to obliterate entire harvests of almost every major crop in Africa. It's a $30 billion per year problem that ensures demand for food outstrips production. Many African nations are forced to rely on expensive imports that their people can ill afford. Worsening food insecurity, poverty and malnutrition are the results.
There's no silver bullet. A single vector can carry many different viruses. Sometimes, diseases only break out given the right cocktail of separate viral infections. The widespread sharing of cheap, infected seeds only encourages the spread of disease.
And how do you easily rectify such a complex problem in a landscape where up to 80% of farm output comes from smallholdings?
What we're doing
Through the CONNECTED project, we're leading a sustainable and long-lasting network of world-class researchers to tackle vector-borne plant diseases.
We're bringing together experts from different disciplines and nations to collaborate on research projects that are initially funded directly via the CONNECTED network. Our research focuses on five key areas: control strategies, vector biology, new diseases, vector and virus interactions, and surveillance and forecasting.
Alongside this research effort, we'll also be providing training and capacity-building opportunities in at-risk countries throughout the three-year project.
How it helps
By funding small, collaborative research projects, we're giving network members the opportunity to build their work into applications for larger scale backing from national and international funding bodies – applications which we'll help support.
We want our members to develop the self-sufficiency to solve their own challenges, including the emerging, added complexity brought about by climate change and rapid population growth, so that we can combat the vector-borne plant diseases which create malnutrition, poverty and food insecurity across Africa's poorest nations.

Lead researcher profile
Professor Gary Foster, Professor of Molecular Plant Pathology