Live music-making in the no-fly, no-contact world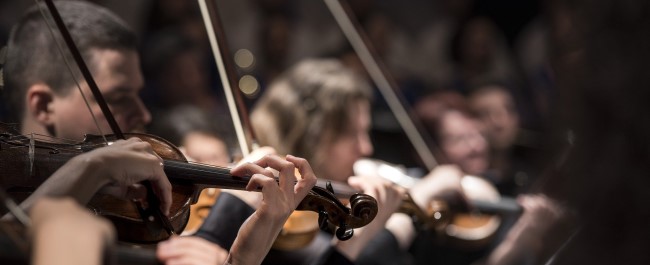 Musical and technological innovation towards a new sustainability
The challenge
In living better with our changing planet, we must look for new ways to live well. Music is an essential human need, but live music-making came to a halt with Covid-19. The financial threat – to musicians, venues, and our cultural industries – combines with threat to the mental wellbeing of music makers and consumers. At the same time: star performers have always travelled to do their work. International performers consume air miles and resources. In a world dealing with pandemic, and with a critical need for environmental responsibility, we face a double challenge as we renew our music-making.
Digital technologies will help us towards a more environmentally sustainable live music. The familiar limitations of mainstream platforms (Zoom, etc) make these unsuitable. We enjoyed the tessellated screens of lockdown choirs and orchestras, but these depend on recording and post-editing, and only suit certain kinds of music. Previous research has responded to network-delay by asking composers: can you build this into the music? The newest platforms deliver high quality audio, and near-real-time transmission for proximal geography; but the timing varies and worsens as the virtual path lengthens.
What we're doing
To gain traction on these rapidly evolving resources, and put them to stringent test, our project focuses on the demanding artform of contemporary-classical chamber music. This music involves acute attention to sonic detail, complexity of rhythm, and fine-grained human interaction. Four elite players, based in different countries, will share critical insight as they remotely contribute their skills. We will examine the constraints and possibilities for new musical creation; and home in on targets for technological innovation. Our touchstones will be sustainability, compelling musical experience, and potential wider impact.
How it helps
On our changing planet, a return to music-as-usual may not be possible. This project seeks options for music-making that are protective of the environment, resilient in the face of future health-shocks, and artistically vital.
Investigators
Professor Neal Farwell, Department of Music, School of Arts
Dr Paul Hill, Department of Electrical & Electronic Engineering, SCEEM

Lead researcher profile
Professor Neal Farwell, Professor of Composition, School of Arts