Renewable energy microgrids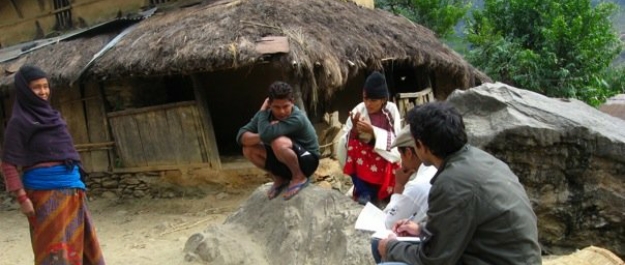 Designing a methodology and a micro-grid system that could help redress energy imbalances across the world.
The challenge
Across the world, 1.2bn people – one in five of the global population – do not have access to electricity. Nearly 85 per cent of those live in rural areas that are off-grid, leaving people without the means to meet basic domestic needs or generate an income.
If the UN is to meet its Sustainable Development Goal of achieving universal energy access by 2030, those communities will need an alternative that is not only affordable and robust, but which can be manufactured and maintained in a way that is commensurate to the socio-economic conditions of poorer, rural citizens.
In Nepal, the electrification rate is even lower, 70 per cent. Districts in national parks, mountains and hills can be difficult to reach and expensive to supply to, while the cost of investment for return can prove prohibitive where people do not use as much energy or are spread across areas.
What we're doing
Researchers from the University of Bristol have been working with NGOs, local authorities and residents to design a methodology and a micro-grid system that could help redress the energy imbalance.
After volunteering for a year with Nepal's People Energy and Environment Development Association (PEEDA), Dr Sam Williamson from the Merchant Ventures' School of Engineering instigated a series of energy assessments to complement PEEDA's own field studies in Kalyanpur and Mityal.
Ensuring community members were involved in assessing the probable impacts on the health, wellbeing and economy, was key to developing a system that has already attracted the interest of NGOs and governments in Sub-Saharan Africa and Bolivia.
How it helps
The modular system, currently in computational form, has the capacity to generate up to around 50 kW, which is enough to service the residential and domestic needs of more than 250 households.
By capitalising on multiple power supplies including wind, solar and micro-hydro, it presents an affordable and flexible solution, while the modular design means it could be built incrementally as and when the community could afford, store and manage additional supply.
Subject to agreement from local NGOs, governments and industrial partners, technically, the model could be developed in-situ within two years.
Investigators
Paul Harper, Lecturer in Engineering Design, Queen's School of Engineering
Christ McMahon, Professor of Engineering Design, Queen's School of Engineering
Ges Rosenberg, Research Fellow in Engineering Systems and Design, Queen's School of Engineering
Mike Tierney, Senior Lecturer in Mechanical Engineering, Queen's School of Engineering
Sam Williamson, Research Associate in Electro-Mechanical Systems, Merchant Ventures' School of Engineering
Joanne Kitson, Research Assistant, Merchant Ventures' School of Engineering
Karen Bell, ESRC Future Research Leader Fellow, School for Policy Studies

Lead researcher profile
Dr Sam Williamson, Lecturer in Electrical & Electronic Engineering
Partner organisations
PEEDA, Nepal
GEDAE
Federal University of Para, Brazil
PAME, Bolivia
Funders
GCRF Institutional Sponsorship