How Bristol 2015 helped us all see 'green' differently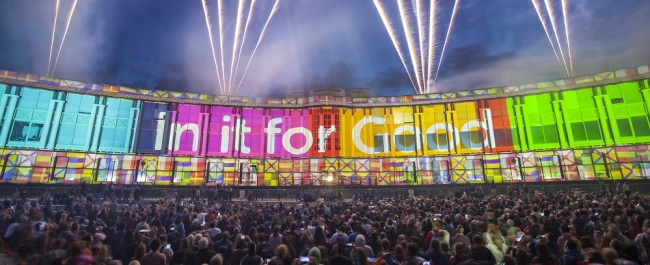 Bristol became the UK's first-ever European Green Capital in 2015. Making that relevant to everyone in such a big, diverse city meant finding innovative ways to engage and inspire as many different groups as possible.
The challenge
We celebrated a lot when Bristol was awarded European Green Capital status. Many of our members worked hard to make it happen and University of Bristol research helped underpin the city's bid.
It was no small reflection of our input into the process that our first Cabot Institute manager became co-chair of the Bristol Green Capital Partnership (BGCP), a collaboration between more than 850 organisations committed to making Bristol "a sustainable city with a high-quality of life for all."
We were determined that the "for all" part of that ambition didn't get forgotten, so set about creating a year-long celebration to involve and influence as many voices as we could.
What we're doing
From climate resilience to urban pollinators, Bristol 2015 was an opportunity for us to showcase the University's amazing, important research, as well as much more besides.
We supported scores of student, business and voluntary initiatives and are proud that, along with our friends at UWE Bristol, students from the two universities clocked up more than 100,000 hours of voluntary service throughout the year.
We contributed to and commissioned major art projects that brought the messages of Bristol 2015 to new audiences in new ways. And we worked with local radio station, Ujima Radio, to launch the Green and Black initiative.
From community consultations, we know that some local groups view the green agenda as elitist and exclusive and that's something we want to change. Alongside Ujima and BGCP, we recruited two new, young leaders, Zakiya McKenzie and Jasmine Ketibuah-Foley, and helped them get the funding, support and training they needed to become the first Green and Black Ambassadors.
In their role, both Ambassadors worked hard to engage Bristol communities who might otherwise have felt the environmental messages of Bristol 2015 weren't relevant to them. They created monthly radio shows regularly heard by 20,000 people and, importantly, brought a new voice to challenging and influencing many of our city institutions.
How it helps
As part of our efforts to make everyone feel more connected to today's social and environmental challenges, we're really proud of the work Zakiya and Jasmine put in and the outcomes they achieved. A recently published report, for example, shows they've helped many decision-makers adopt more inclusive practices and raised the profile of a greater range of initiatives led by people from Bristol's minority communities. Widening participation takes time, but we believe our Green and Black Ambassadors helped all of us take a big step along the path.
Image credit: Chris Bahn

Lead researcher profile
Professor Rich Pancost, Professor of Biogeochemistry

Partner organisations
Bristol Green Capital Partnership
Ujima Radio
Bristol City Council