The future is copper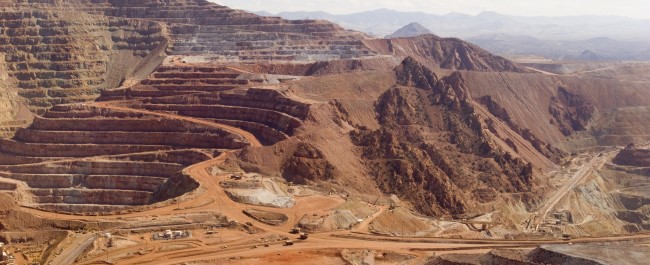 A theatre and research collaboration exploring the uses, abuses and future of copper mining in a globally changing environment.
The challenge
Copper is an invaluable natural resource due to its remarkable physical and chemical properties. As we transition to a sustainable world, so copper demand will grow. In fact, projected demand in a sustainable world powered by renewable energy is 4-20 times current demand, easily exhausting known copper reserves by the end of the century. This raises a number of urgent issues surrounding copper exploration and extraction:
Environmental damage caused by mining, and possible cleaner/ more efficient means of extraction.
Potential conflicts between global mining corporations and local communities
Global civilization's dependency upon copper versus increasing opposition to extraction ('extractivism') and resource-based economics.
Copper provides an outstanding example of the complex issues surrounding extraction resources in a changing climate. Yet these issues are largely absent from public discourse.
What we're doing
We aim to address this problem by creating an interdisciplinary art work that engages and explores these issues with the public through the creation of a newly devised physical theatre performance, created by award-winning company, Mechanimal.
Despite its pivotal role in our understanding of both resources and climate change, earth science is a topic rarely explored in theatre – we are excited to see how this project can provoke new artistic, research and public dialogues around the critical role of resources at a time of environmental crisis.
How it helps
Natural resources benefit humanity, but damage to the environment associated with their extraction can be severe. The present climate emergency could quickly become a resource emergency if we fail to locate (or substitute) resources, such as copper, needed to drive sustainable economies.
This project combines disciplines in order to address and raise awareness about a growing environmental problem of how, where and why we extract copper. It is important that we find cleaner and more efficient ways of extracting copper in the short term, and in the long-term review humanity's relationship with resource extraction in the framework of Earth's limited natural resources.
A sustainable world requires societal change and greater public awareness of the key issues. Theatre is an art form with the ability to engage the wider public. Creating art that takes research and expertise beyond the confines of the university makes this project a unique opportunity.

Lead researcher profile
Professor Jon Blundy, Professorial Research Fellow in Petrology, School of Earth Sciences