Partnering with Bristol City Council to help build a sustainable future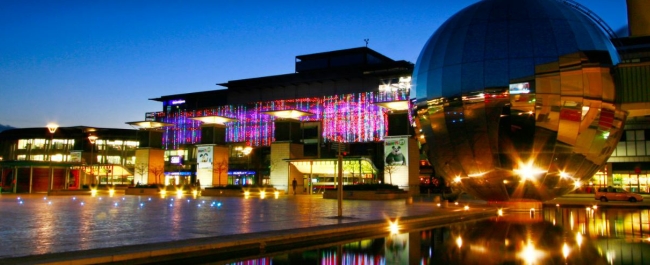 The City Leap programme will create a healthier and fairer city for all Bristol residents, helping to de-carbonise the city, create jobs and empower communities to take their future into their own hands.
The challenge
Bristol City Council is leading by example in taking action on climate change and has committed Bristol to becoming a carbon neutral city by 2030. Achieving this ambitious target will require long-term partnership and investment that will help Bristol to fully realise its clean energy potential.
What we're doing
The University of Bristol, through the Cabot Institute for the Environment, is working in partnership with Bristol City Council in its international search for potential partners to help reach the 2050 goal.
The City Leap is outlined in a Prospectus document with a call out to organisations, investors and innovators to deliver something truly transformative for Bristol; building a citywide energy system that will protect the environment and improve the quality of life for people in local communities.
As a member of the City Leap stakeholder group, we will help our researchers to provide their skills and expertise and work in partnership with organisations from large international companies to local community groups.
How it helps
Bristol becoming a carbon neutral city by the year 2030 is a big ambition that will mean a cleaner, greener and healthier place to live for its people. Working in partnership the University of Bristol, alongside our other partners (Bristol is Open, Bristol Green Capital Partnership, University of the West of England, Invest Bristol and Bath, and Bristol Energy) will help the city to stay on track to meet its target.
Partner organisations
Bristol Green Capital Partnership
Bristol City Council
Bristol is Open
University of the West of England
Invest Bristol and Bath
Bristol Energy