Italian
Find a programme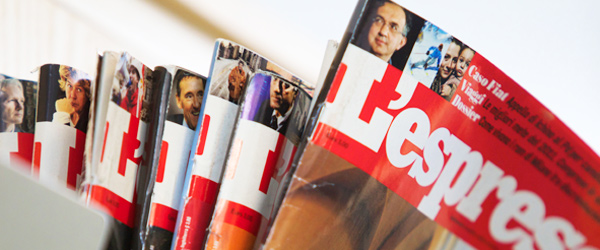 Run by
Faculty of Arts

Awards available
PhD, MPhil
Programme length
MPhil: one year full-time;
two years part-time
PhD: three years full-time;
six years part-time
Location of programme
Clifton campus
Part-time study available
Yes
Start date
January 2021
September 2021
January 2022

The PhD can be studied via distance learning. The MPhil will be offered via distance learning from September 2021.
Programme overview
MPhil: a standalone, one-year (full-time) research degree. Students will undertake their own research project, concluding in the submission of a 25,000 word dissertation. Students may have the option to audit units from our taught master's programmes if they are relevant to their research.
PhD: a research project undertaken across three years (full-time, plus a writing up period), culminating in an 80,000 word thesis. As well as having the option to audit taught units, there may be the potential for PhD students to teach units themselves from their second year of study onwards.
The Department of Italian has a strong commitment to excellence in both teaching and research. We promote a vigorous research culture in a cooperative and positive atmosphere, which enables postgraduate research projects and the research of staff to thrive.
The department pursues the study of Italian culture in an interdisciplinary context, which challenges traditional parameters of the discipline to advance knowledge in our areas of expertise. We currently have particular strengths in the literature, visual culture and cultural history of modern and contemporary Italy, and in the literary and cultural history of the medieval period.
Fees for 2021/22
We charge an annual tuition fee. Fees for 2021/22 are as follows:
UK: full-time

£4,475

UK: part-time

£2,238

Overseas (including EU): full-time

£18,900

Channel Islands/Isle of Man: full-time

£9,475
Fees are subject to an annual review. For programmes that last longer than one year, please budget for up to a five per cent increase in fees each year. Find out more about tuition fees.
Alumni scholarship
University of Bristol students and graduates can benefit from a ten per cent reduction in tuition fees for postgraduate study. Check your eligibility for an alumni scholarship.
Funding for 2021/22
The University of Bristol is part of the South, West and Wales Doctoral Training Partnership (SWW DTP), which will be offering studentships for September 2020. For information on other funding opportunities, please see the Faculty of Arts funding pages.
Further information on funding for prospective UK, EU and international postgraduate students.
Entry requirements
MPhil: An upper second-class degree or international equivalent. Please note, acceptance will also depend on evidence of your readiness to pursue a research degree.
PhD: A master's qualification, or be working towards a master's qualification, or international equivalent. Applicants without a master's qualification may be considered on an exceptional basis, provided they hold a first-class undergraduate degree (or international equivalent). Applicants with a non-traditional background may be considered provided they can demonstrate substantial equivalent and relevant experience that has prepared them to undertake their proposed course of study.
See international equivalent qualifications on the International Office website.
English language requirements
If English is not your first language, you need to meet this profile level:
Profile C
Further information about English language requirements and profile levels.
Admissions statement
Read the programme admissions statement for important information on entry requirements, the application process and supporting documents required.
Research groups
The department has two broad areas of research expertise:
Modern and Contemporary Italian Literature and Cultural History, including: representations of terrorism; Italian sports history and culture; cultural memory; the history of psychiatry; the history and culture of 1968; visual culture and film; Naples and the urban imaginary; discourses and representations of the Italian south, gender and sexuality; literary culture; migration and immigration studies, masculinity studies, gender studies.
Medieval and Early Modern Italian Literature and Cultural History, including: Dante; Boccaccio; medieval theory of language; early Italian poetry; reception studies; the history of the book.
Every member of the department participates in the research clusters of the Faculty of Arts and the School of Modern Languages. Staff in the department play an active role in the Urban Humanities cluster; Centre for Medieval Studies; Screen Research cluster; the Centre for Material Texts; and the Oral History cluster.
Members of staff are or have been recently involved in various major projects, including the large-scale Film Studios: Infrastructure, Culture, Innovation in Britain, France, Germany and Italy, 1930-60' (STUDIOTEC), funded by the European Research Council; Naples and the Nation: Image, Media and Culture in the Second Republic, and The Renaissance Decameron, funded by the Arts and Humanities Research Council; and Blood and Power: A History of Italian Fascism, and Dante and the Idea of Italy, funded by the Leverhulme Trust. Other major projects include AHRC-funded research into Italian cinema audiences and stars in the 1940s and 1950s and a Wellcome Trust project on radical psychiatry in Italy in the 1960s and 1970s. Colleagues are also deeply involved in the promotion of scholarship in Italian studies, institutionally, nationally and internationally.
Postgraduate students are fully integrated in the research culture of the department and participate in our programme of colloquia, workshops and lectures. You may also benefit from the department's strong research links with universities in Italy, especially Naples and Bologna.
Careers
Many graduates from this programme develop careers in higher education or work on high-level research projects in the field of Italian; others take their in-depth understanding of literary and visual cultures into a host of other professions, such as translation, journalism, publishing and the cultural industries.
The advanced critical and professional skills developed at postgraduate level, alongside skills in research and communicating research, also prepare our graduates for a diverse range of careers, from the civil service and law to commerce and the media.
Staff profiles
Dr Rhiannon Daniels, (Senior Lecturer), Histories of reading; manuscript and early print culture ; Medieval and Renaissance Italian culture; the reception of Boccaccio.
Prof John Foot, (Professor), Contemporary Italian history and culture; Italian fascism; memory studies; sports history and culture; the history of psychiatry.
Prof Ruth Glynn, (Professor), modern and contemporary Italian culture; Naples and the urban imaginary; representations of Italy' s experience of political violence and terrorism in the anni di piombo; women and violence
Dr Tristan Kay, (Senior Lecturer), Dante and early lyric poetry ; medieval Italian culture; modern literary appropriations of Dante.
Prof Catherine O'Rawe, (Professor), Film stars and performance; Italian popular cinema; masculinity studies; the reception of Italian film in post-war culture.
How to apply
Application deadline:
January 2021 start: 2 December 2020
September 2021 start: 2 August 2021
January 2022 start: 1 December 2021
Find out more about becoming a student at Bristol, applying for a visa and the support we offer to international students.
The Bristol Doctoral College facilitates and supports doctoral training and researcher development across the University.
REF 2014 results
Modern Languages and Linguistics:
29% of research is world-leading

(4*)

38% of research is internationally excellent

(3*)

26% of research is recognised internationally

(2*)

7% of research is recognised nationally

(1*)
---
Results are from the most recent UK-wide assessment of research quality, conducted by HEFCE. More about REF 2014 results.