International students
We welcome applicants from around the world and as a University, about 15% of our students are International.
Bristol is a cosmopolitan city and a great place in which to live, in recent years Bristol has been named one of the best cities in the UK as well as one of the safest and happiest places to live. It is only 2 hours from London, has its own airport and links to the motorway network so travel in and out of the city is easy. Moreover, living in Bristol is very safe, and first year International students are guaranteed accommodation in the city.
This makes the University and city an excellent choice for International students. Find out more about studying as an international student in Bristol, and why the University of Bristol would be an excellent choice. You can check out all our undergraduate and postgraduate programmes and more specifically, the ones in Psychology.
Our Psychology degree is accredited by the UK professional body, the British Psychological Society, which means you can go on to become a Chartered Psychologist and be eligible for a wide range of careers as a Professional Psychologist. You will be taught by lecturers carrying out leading-edge, world class research, and have access to a wide range of research facilities. The end result will be a training in psychological science that places you at the forefront of knowledge.
The University of Bristol's undergraduate study pages contain detailed information to help you apply to Psychological Science. Entry requirements vary depending on your home country. If you are thinking about postgraduate study, we offer a number of postgraduate taught programmes and PhD options.
If you are considering Psychology at Bristol and would like to talk to someone, please email Dr Susanne Quadflieg.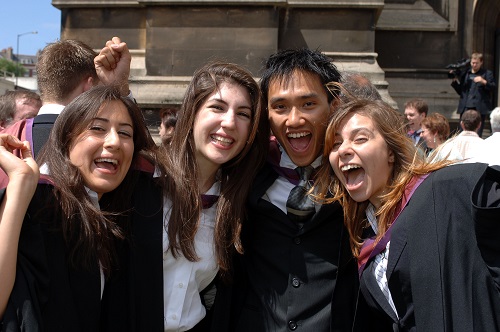 Did you know?
As an international student applying to Psychological Science, you are also eligible to apply for one of the International Science Scholarships that are available within the Faculty of Science.