View all news
Dr Nikolas Breuckmann awarded the '2023 James Clerk Maxwell Medal and Prize'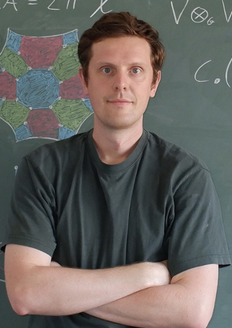 17 October 2023
Congratulations to Dr Nikolas Breuckmann on being awarded the '2023 James Clerk Maxwell Medal and Prize'
The School of Mathematics is delighted to congratulate Dr Nikolas Breuckmann who has recently been awarded the '2023 James Clerk Maxwell Medal and Prize' For exceptional early-career contributions to theoretical (including mathematical and computational) physics
Dr Nikolas Breuckmann's award was in recognition of his outstanding contributions to the quantum error correction field. Working together with Anurag Anshu and Chinmay Nirkhe, Dr Breuckmann proved the 'no low-energy trivial state conjecture', a famous open problem in quantum information theory first formulated by Fields Medallist Michael Freedman and Matt Hastings in 2013.
Quanta Magazine described this achievement as 'one of the biggest developments in theoretical computer science this year'
Dr Breuckmann said: "I am deeply honoured to receive this award and I feel fortunate to work in a field as rich and diverse as quantum information, which I have the privilege of exploring with my exceptional collaborators."
Huge congratulations to Nikolas on this fantastic achievement!