Biodiversity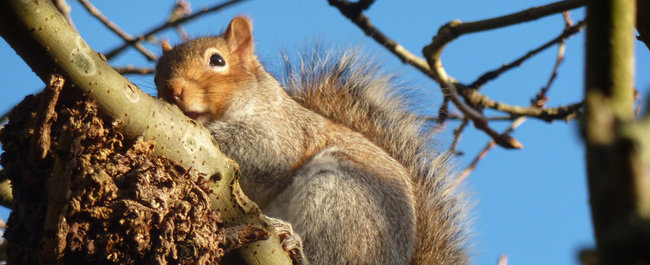 Our estate expands well beyond our urban campus and spreads over 1000 acres, including two farms - one specialising in livestock, and the other in cereal crops and research - and four habitat types which are of local and national importance: scrub, woodland, species-rich grassland, and open water.
These habitats are home to a wide range of flora and fauna, including the locally-important:
brown hare
song thrush
great crested newt
slow worm.
Managing habitats
Our External Estates team is responsible for managing these invaluable habitats in line with national Habitat Action Plans, as laid out by Defra. We work to conserve biodiversity by:
proactively managing woodland and grassland environments
using chemicals only minimally
recycling green waste
using native species within new planting schemes, wherever possible.
Monitoring biodiversity
We monitor levels of biodiversity through site-specific surveys, before and after developments take place. We also conduct annual surveys of key indicator species, including sparrows, green woodpeckers, swifts, hedgehogs, amphibians, butterflies and ivy broomrape. Our most recent survey is the Biodiversity monitoring report: birds (PDF, 187kB).
Did you know?
Our Botanic Garden showcases biodiversity from across the world, and is home to over 4,500 species.