Strategies of resistance and resilience to food insecurity and environmental change: the informal trading of food in the Caribbean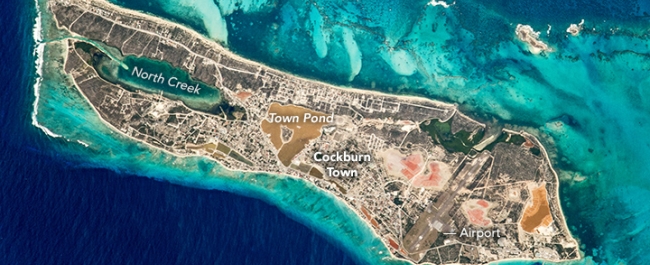 In the Turks and Caicos Islands access to food through formal channels is too expensive for large segments on society; relying instead on covert, informal trade for nutritious food.
The challenge
Increasing food insecurity in the Turks and Caicos Islands (TCI) of the Caribbean is chiefly linked to environmental and political economic change. On the one hand, the TCI are experiencing climate change-related environmental degradation (soil erosion, loss of fisheries); on the other hand, TCI's dependence upon food imports (90%) means that formal structures of accessing food are defined by the corporate (mainly US) food regime, and the little food produced by the national food industries (fish and seafood) is largely re-directed to the growing industry in tourism.
In a country with multiple geographical barriers (the TCI is composed of 40 different islands and cays), social inequalities (Gini index is stable at 65 for the past few decades) and large undocumented migrant population, this means that formal channels to access food are too expensive for many, while subsistence agriculture is increasingly disappearing not only due to the environmental change, but also due to land appropriation for real estate. As discovered by the previous research, this leaves large segments of society dependent upon covert, informal trade with fishermen coming from the Dominican Republic and Haiti for nutritious and appropriate foods.
What we're doing
We are looking at the informal trading of food commodities to help us to understand how we can develop fair and sustainable foodways in the future. We visited the TCI in the summer of 2019 and met with stakeholders including the Red Cross and the local Agriculture Department. Whilst there we found that food security in the TCI is a much bigger issue than the region can imagine as the government does not have accurate statistics on population or what types and amounts of food are being consumed. The colonial legacies, reality of population discrepancies and cultural dynamics that fall out from that directly affect food security in the TCI.
How it helps
As we continue to develop this project, we hope that our research will help towards developing fair and sustainable future foodways.
Investigators

Lead researcher profile
Dr Jessica Paddock, Lecturer in Sociology
Funders
Cabot Institute for the Environment Innovation Fund to the value of £7000.