Seismic risk knowledge exchange in East Africa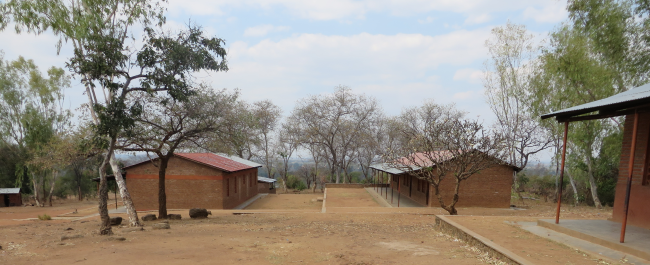 Strengthening and broadening partnerships in East Africa around seismic risk, natural hazards, and resilience in the region.
The challenge
East Africa is a hotspot for high seismic risk and natural hazards which affect infrastructure and livelihoods. Key to the seismic vulnerability of East Africa is its high seismic risk due to occurrence of large earthquakes which often test its traditional unreinforced masonry structures (M7.0+) with their intensity.
The consequences of a large earthquake event would be severe and even moderate-sized earthquakes can cause significant loss. In March 1989 an M6.3 earthquake with a maximum Mercalli intensity of VII (very strong) struck central Malawi, killing nine people and making 50,000 people homeless.
Effectively managing this seismic risk is a significant challenge for East Africa particularly in the context of rapid urbanisation and population growth.
What we're doing in partnership
We have developed and broadened cross-disciplinary research partnerships with the DRR (Disaster Risk Reduction) community (government and academia) in East Africa on the role of infrastructure and geotechnical engineering in managing seismic risks and their relations with other natural hazards. This work is building on existing collaborative projects:
We have run two webinars for international knowledge exchange. Our goal is to disseminate the findings of the above projects to a wider audience, as well as the perspectives of East African partners on future research needs. This knowledge exchange also enabled discussion of broader DRR and resilience issues in the region, with input from international colleagues and partners working on flood, volcano and landslide risks, reconstruction, policy and social sciences, aiming to identify future research pathways.
How it helps
This project is addressing building safety, seismic risk assessment, mobile-based monitoring and strengthening of resilience in East Africa through collaborative knowledge exchange and development of integrated seismic risk assessment tools. It is also improving knowledge exchange with policy and research communities in Tanzania, Uganda and Ethiopia.
We are strengthening relationships with specific individuals and organisations through more in-depth discussions, with a view to more impactful research with them in the future.
Collaborate with us
Investigators
Innocent Kafodya, Malawi University of Business and Applied Sciences (ikafodya@poly.ac.mw)
Hassan Mdala, Geological Survey Department, Government of Malawi (mdalahassan@yahoo.com)
Ake Fagereng, Cardiff University (fagerenga@cardiff.ac.uk)
Header image credit: Luke Wedmore

Lead Bristol researcher
Dr Flavia de Luca, Senior Lecturer in Structural and Earthquake Engineering, Department of Civil Engineering

Partner profile
Dr Innocent Kafodya, Malawi University of Business and Applied Sciences (ikafodya@poly.ac.mw)
Partner organisations
Geological Survey Department, Government of Malawi
Cardiff University