Re-evaluating Chernobyl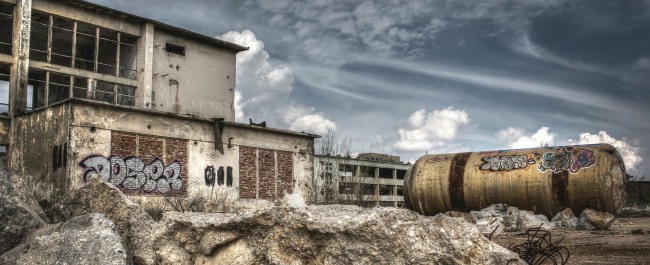 Improving our knowledge and understanding of the global radiological hazard associated with the world's worst nuclear accident through an enhanced monitoring provision.
The challenge
During the immediate aftermath of the accident at Reactor 4 of the Chernobyl Nuclear Power in April 1986, a total of 53,000 people were evacuated from the nearby city of Pripyat to various villages in the Kiev region. Over the following 10-days, the exclusion zone was expanded to a radius of 30 km from the site and around 91,000 people eventually evacuated from their homes. Today, the Chernobyl Exclusion Zone (CEZ) still forms an area of 2,600 km2 and although 30+ years have passed since the accident, very few residents have remained, and the zone is regarded as the most radiologically contaminated and hazardous locations on Earth. With such a considerable inventory of highly radioactive material still resident within the surface environment, combined with a considerable absence in radiological monitoring and hazard awareness, this project will fulfil such a capability cap associated with this global hazard.
Since the 2019 television drama on the accident, interest has grown – with annual visitors exceeding 70,000 by the end of that year. This footfall has highlighted the stark absence of appropriate radiological protection and a corresponding knowledge of where high levels of potentially lethal radioactivity exist. Such a knowledge gap was further highlighted in April 2020, when extensive forest fires (the result of arson) ravaged the region and remobilised a large contamination inventory.
What we're doing
In response to this capability 'vacuum', scientists at Bristol have developed and are deploying a range of advanced sensor systems into the CEZ to better inform citizens, the CEZ management and also Governments as to the present and evolving nature of the radioactive contamination – on the ground and airborne.
To manage this real-time data, converging from multiple distributed platforms (including static and mobile – carried by tourists and the zone authorities), for it to be processed, interpreted and visualised – this project will develop a cloud-based 'portal' through which the all users and interested parties can access and explore the results.
How it helps
Not only will this provide a powerful tool to those managing and monitoring the zone, but also to:
Scientists examining the global environmental hazard presented by the highly mobile contamination
Those responsible for managing the radiological safety of those living in, working inside and visiting the zone, and
Serving as an educational tool on radioactivity and nuclear power.
Investigators
Dr Peter Martin, School of Physics (IAC) (PI)
Professor Tom Scott, School of Physics (IAC)
Dr Sarah Millington, UK Meteorological Office (Met Office)
Professor Neil Willey, UWE Bristol
Mr David Corbitt, Joint Support Office of the European Commission [Ukraine]
Dr Horst Monken-Fernandes, International Atomic Energy Agency (IAEA)
Mr Sergiy Kireev, State Specialized Enterprise (SSE) EcoCentre
Ms Lucy Antysz, Amazon Web Services (AWS)

Lead researcher profile
Dr Peter Martin, Senior Research Associate in Radiation Detection, Nuclear Forensics and Reactor Materials
Partner organisations
UK Meteorological Office (Met Office)
UWE Bristol
Joint Support Office of the European Commission [Ukraine]
International Atomic Energy Agency (IAEA)
State Specialized Enterprise (SSE) EcoCentre
Amazon Web Services
Funders
Cabot Institute for the Environment Innovation Fund