Locally manufactured hydropower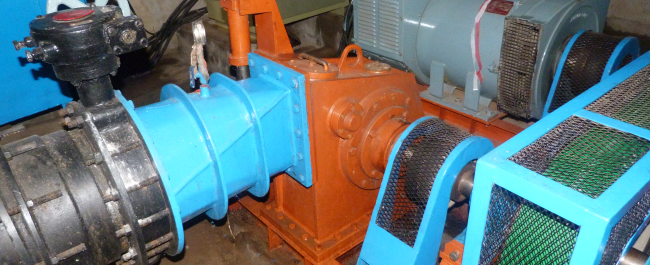 Improving the reliability of micro-hydropower in Nepal through changes to design, manufacture and project implementation
The challenge
In Nepal, the national grid reaches only 65% of the population and often suffers power cuts. Most of the population that is not connected to the grid live in rural, hilly and mountain areas where grid extension is difficult and costly.
The topography of these areas is often appropriate for hydropower. Micro-hydropower plants, which use turbines and ancillary equipment manufactured in Nepal, extract water from rivers and use it to drive a generator. These systems provide electricity for lighting and productive end uses that improve people's quality of life and livelihoods.
If these systems break or operate poorly, communities are left without access to the benefits and services that electricity provides.
What we're doing
Researchers at Bristol conducted a Cabot Institute funded study to gain an understanding of the technical issues that face plants as well as the interconnection of social and economic factors that affect the reliability of plants.
These results will be combined with a survey of hydropower manufacturers from Nepal to provide baseline information on their capacity, skills and approach taken during the manufacturing process. Consequently, the origin and development of issues can be mapped throughout the project process.
Working in collaboration with a local manufacturer, we are developing a new turbine design for a pilot site. Lessons learnt from the field will be incorporated to implement greater quality assurance throughout the project's lifecycle.
How it helps
The research has demonstrated that an interdisciplinary approach is necessary in tackling the issues that face micro-hydropower plants in Nepal. The combination of locally manufactured equipment that is community operated provides unique challenges.
By working with manufacturers, we will demonstrate that both their technical approach and their actions in community engagement are vital in ensuring the reliability of these energy projects. New guidelines will aid manufacturers in taking new approaches in design, manufacturing and project implementation.

Lead researcher profile
Joe Butchers, PhD student looking at the reliability and sustainability of micro-hydropower in Nepal.