Indigenous environments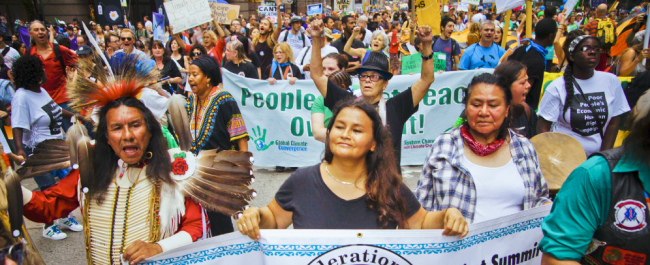 We need to rethink nature and the non-human world in response to our climate and ecological emergency.
The challenge
It is challenging to rethink 'the environment' in response to our climate and ecological emergency. Most established approaches to the environmental crisis are led by inter-governmental and institutionally recognised organisations whose conceptual and political origins are located in Western Europe. These agents mobilise normative modern, liberal concepts of environmental management.
Yet marginalised groups, like Indigenous peoples, view these approaches to be insufficient, as they are built upon colonial ideologies that not only perpetuate discrimination and oppression, but which are also often ineffective. What is needed is a much greater awareness of distinct frameworks informed by diverse intellectual traditions, knowledge systems, and laws, and how these diversities can speak to, and thus help, in addressing ecological challenges.
What we're doing
We are holding a one-day interdisciplinary workshop and a public lecture to broaden discussions around environmental understanding and ecological justice. By foregrounding Indigenous approaches to the environment, we aim to:
Diversify how 'the environment' might be encountered and produced;
Recognise historical and contemporary dynamics of power and inequality; and,
Highlight the increasing efficacy of Indigenous environmental approaches around the world to enabling ecological responsibility.
The workshop will highlight the growing significance of Indigenous ecological understandings for the University and its interdisciplinary research networks.
How it helps
By identifying what the implications of plural treatments of nature(s) are, it will help us to live better under environmental change, and will aid future interdisciplinary research at the University.
Image credit: Joe Brusky, CC BY-NC 2.0.

Lead researcher profile
Dr Mark Jackson, Senior Lecturer in Postcolonial Geographies
Partner organisations
CRASSH, University of Cambridge
ISS, The Hague
University of North Carolina