Mitigating hurricane risk in the Caribbean and beyond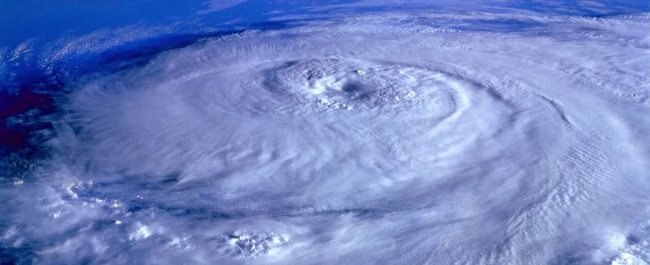 Recent disastrous hurricane activity in the Caribbean highlights the urgent need to prepare appropriately for extreme changes in climate.
The challenge
Extreme winds, vast storm surges, widespread inland flooding and landslides – hurricanes wreak havoc when they make landfall. In the Caribbean, islanders brace themselves for the annual uncertainty of tropical storm season. Hurricanes Irma and Maria in 2017 and 2019's Hurricane Dorian, for example, caused catastrophic destruction and substantial loss of life.
It takes at least six years for even the wealthiest Caribbean island to rebuild after a major hurricane, missing out on six years of growth in the process. The cost of remedial action can far exceed national GDP, and money isn't always immediately available in sufficient quantities – insurance company payouts are often made years after the event.
As we seek to mitigate the global impacts of our growing climate crisis, it's vital that we take a holistic approach to hazard planning, identifying the most at-risk places so that we target resilience funding effectively.
What we're doing
The University of Bristol is a world leader at modelling the impacts of natural hazards. Taking observations from satellites and local weather stations, we're collaborating with regional academic institutions and decision-making organisations to co-design a thorough hazard assessment of past hurricanes. Together, we're analysing the effects and costs of those extreme weather events on island life, focusing on key metrics such as crop yields, tourism, health and infrastructure damage and weighting these findings against factors like population density.
By connecting our combined expertise and experiences with existing climate models, we can create simulations that assess how hurricane activity might be affected by future global temperature rises of 1.5°C, 2°C and 3°C. Accompanied by extensive risk profiling, we're developing a vulnerability metric for each of those climate scenarios, with the eventual aim of creating detailed, island-specific maps of future vulnerability.
How it helps
Our goal is to develop a robust hurricane impact framework that can be used to forecast and project the areas most vulnerable to the potential devastation of future Caribbean hurricanes.
We engaged early and regularly with relevant stakeholders, such as policy-making authorities and disaster response agencies, to understand their challenges and priorities. By mapping vulnerability at a more local level, we hope our work will aid governments' planning of hurricane-resilient infrastructure in a way that allows them to target their resources most effectively.
Investigators
Dr Dann Mitchell
Emily Vosper
Dr Eunice Lo
Dr Natalie Lord
Dr Rory Bingham
Professor Tony Payne
Professor Paul Valdes
Professor Paul Bates
Dr Jeff Neal

Lead researcher profile
Dr Dann Mitchell, Associate Professor in Atmospheric Science
Partner organisations
University of the West Indies
University of Guyana
Caribbean Disaster Emergency Management Agency
National Hurricane Center
Funders
Global Challenges Research Fund