Risk, hazards, disasters and cultures: Exploring an integrated humanities, natural sciences, and disaster studies approach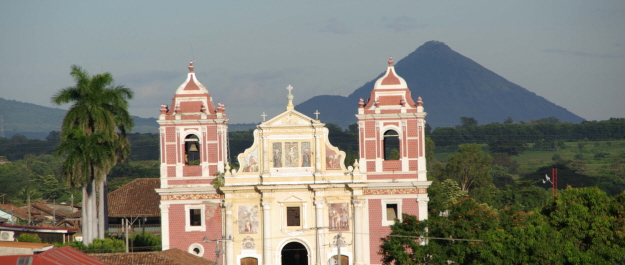 Natural hazards have led to disasters throughout history. But with increasing populations and risk, what can historians and cultural scholars do to improve resilience around the world?
The challenge
'Natural' disasters are set to become one of the key challenges confronting governments and communities in the decades ahead as climate change, the number of people living in hazard-prone (especially coastal) locations, and the sheer density of the urban fabric increase the potential for economic and human loss from natural hazards.
Vulnerability to natural hazards – floods, earthquakes, and volcanic eruptions – is not solely a phenomenon of our time. Societies in the past were also severely tested by such events, often to the limits of their endurance. Some cultures proved more resilient and overcame these tribulations; others showed less flexibility and failed. What makes any society vulnerable or resilient in the present is in part an historical question, and understanding how different cultures at different times responded to, prepared for, mitigated, managed and recovered from such events provides useful lessons for disaster risk managers.
What we're doing
This AHRC-funded interdisciplinary network aims to explore how to incorporate the distinctive cultural and temporal insights that history and the humanities more broadly can contribute to disaster risk reduction (DRR). Four themed one-day workshops at the Universities of Bristol, Oxford, Hull and East Anglia will bring together UK-based and international historians, natural scientists, disaster specialists, industry and practitioners to identify common areas of concern, establish strong interdisciplinary connections, and foster new research synergies and collaborations. In this project, we ask:
What special input can history and the humanities make to informing scholarship and improving DRR policy and implementation?
What are the intellectual and methodological barriers to interdisciplinary collaboration, and how can these be overcome?
How best can historical sources and perspectives, and an appreciation of the importance of culture to understanding people's behaviour in disaster situations, be integrated into future research agendas?
How it helps
By combining our expertise, we've been able to identify new sources of historical data that could influence the way we think about hazards around the world. We've worked with scientists to explore how they can access this data, and ensure it is interpreted in a reliable way. And we've drafted a collaborative new research agenda that combines historical, cultiral and scientific expertise to help build resilience to future natural hazards.
Investigators
Caroline Williams
PI, Hispanic, Portuguese and Latin American Studies, University of Bristol
Greg Bankoff
Co-I, Department of History, University of Hull
g.bankoff@hull.ac.uk
Daniel Haines
Department of History, University of Bristol
daniel.haines@bristol.ac.uk

Lead researcher profile
Dr Caroline Williams, Senior Lecturer in Latin American Studies
Partner organisations
University of Hull
University of East Anglia
University of Oxford
CAFOD
AXA