Translating 5G research into economic impact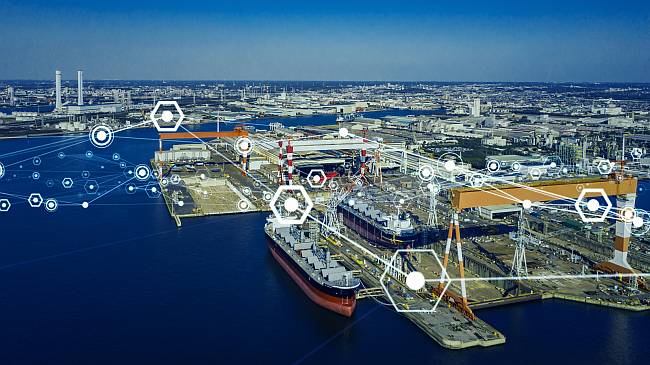 Cutting-edge connectivity is about a lot more than faster download speeds. 5G infrastructure can help industries like logistics bring substantial rewards to our region.
The big issues
While advertising can make it seem as if the most visible advantages of 5G are mobile streaming and gaming, the applications and potential impacts of the technology are much more profound and only just beginning to be deployed.
Post-Brexit, the UK Government has stated its intention to establish a shortlist of viable locations for free ports – tax-free zones that encourage greater economic activity – and it wants technology to form a part of its broader strategy for UK borders. The West of England Combined Authority (WECA) has made bringing free port status to Bristol a major ambition of its economic recovery plan. Can 5G tech help Bristol's free port bid stand out, bringing other societal benefits with it?
Our response
We're part of a WECA-led consortium that's addressing that question. Thanks to an award of over £3 million from the Government's 5G Create competition, aimed at innovators exploring new uses for 5G that improve lives and boost business, we have a unique opportunity to lead the transformation of logistics operations in and around Bristol Port.
The University of Bristol's Smart Internet Lab is already one of the UK's most renowned information and communications technology research centres. As experts in 5G, artificial intelligence and the internet of things, we're leading the development of the 5G Logistics project's architecture. We're also guiding the technical design and, in collaboration with our project partners, defining how the new technology will integrate with other new and existing systems.
The benefits
The aim of the project is to demonstrate the significant gains 5G can bring to the logistics industry. The infrastructure we design and introduce will provide, amongst other tangible benefits, real-time location tracking of individual items, improvements to road traffic management and the introduction of 5G-enabled autonomous systems to replace existing low-value, manually intensive processes.
The state-of-the-art port environment that we create as part of this project will help attract global investment to the South West region. We hope the innovative ideas we put into practice can be subsequently extended beyond Bristol across the whole industry, improving security, efficiency, productivity and sustainability throughout every sector of the UK's logistics network.
Researchers
Professor Dimitra Simeonidou
Collaborators
West of England Combined Authority

ADVA Ltd

Airspan

AttoCore

Bristol Port

Cellnex UK

Gravity

Maritime

Unmanned Life

Bristol City Council

Cardiff University
Funding
Project: 5G Logistics
Funded by: UK Government's 5G Create competition