Helping digital culture inspire healthy ageing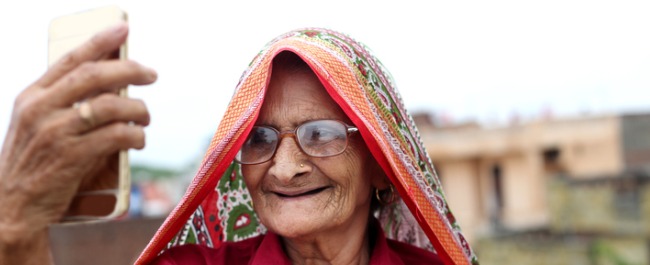 Social and cultural participation contributes to longer, healthier lives. But only 13.5% of over-75s take part in cultural activities. Can digital technology improve uptake?
The big issues
Despite the known contribution arts and cultural participation can make to the quality of our lives, engagement drops dramatically in older populations and even more so for disabled, minority ethnic and socially disadvantaged older people. Varying levels of accessibility, investment, cultural diversity and other inequalities are all potential barriers to engaging with the arts, and, in our digital age, many in society are experiencing isolation and loneliness that's accelerated by COVID-19 restrictions.
The cultural sector has been slow to embrace digital innovation. While closures caused by the pandemic have encouraged many organisations to adapt to survive, most alternative provision involves straightforward broadcasts of traditional content. Experimentation into digitally delivered formats that reduce isolation and foster inclusivity is still in its infancy, in spite of a clear opportunity to widen audiences and support healthy ageing.
Our response
We've convened an interdisciplinary team that will work with a community of 60 to 75-year-old co-researchers to understand both their cultural and social values and their experiences of digital exclusion. Our community partners – West of England Centre for Inclusive Living, Knowle West Alliance and Black South West Network – will help us recruit participants from disabled, socioeconomically disadvantaged and minority ethnic backgrounds.
Collaborating with cultural and creative technology partners, our multi-generational research team will co-design digital cultural experiences that endeavour to support social connections. We'll use cutting-edge audience research to co-create a new tool to measure the impact of digital cultural experiences on social connectivity for healthy ageing.
The benefits
Our three-year project aims to tackle inequalities related to the accessibility and content of digital arts and culture, enable vital research and development, and establish new business models to encourage innovation. There's enormous potential, as well as strong current demand, to use digital technology for new ways of building audiences for the arts that benefit socially isolated individuals and improve quality of life.
Our work will help the creative industries better understand diverse older audiences, aiding their collective prosperity and the sector's opportunities for growth. Our findings will provide a new evidence base for policy-making that tackles inequalities in arts and cultural provision for healthy ageing outcomes.
Researchers
Dr Helen Manchester
Professor Kirsten Cater
Dr Paul Clarke
Dr Kirsty Sedgman
Dr Paul Mitchell
Collaborators
WECIL
Knowle West Alliance
Black South West Network
Pervasive Media Studio
Knowle West Media Centre
Bristol Culture
Alive
The Centre for Cultural Value
Creative Ageing Development Agency
Age of Creativity
Funding
Project: Connecting through culture as we age: digital innovation for healthy ageing
Funded by: UKRI's ISCF Health Ageing Challenge Social, Behavioural and Design Research Programme (SBDRP)