Student experience and study in 2022/23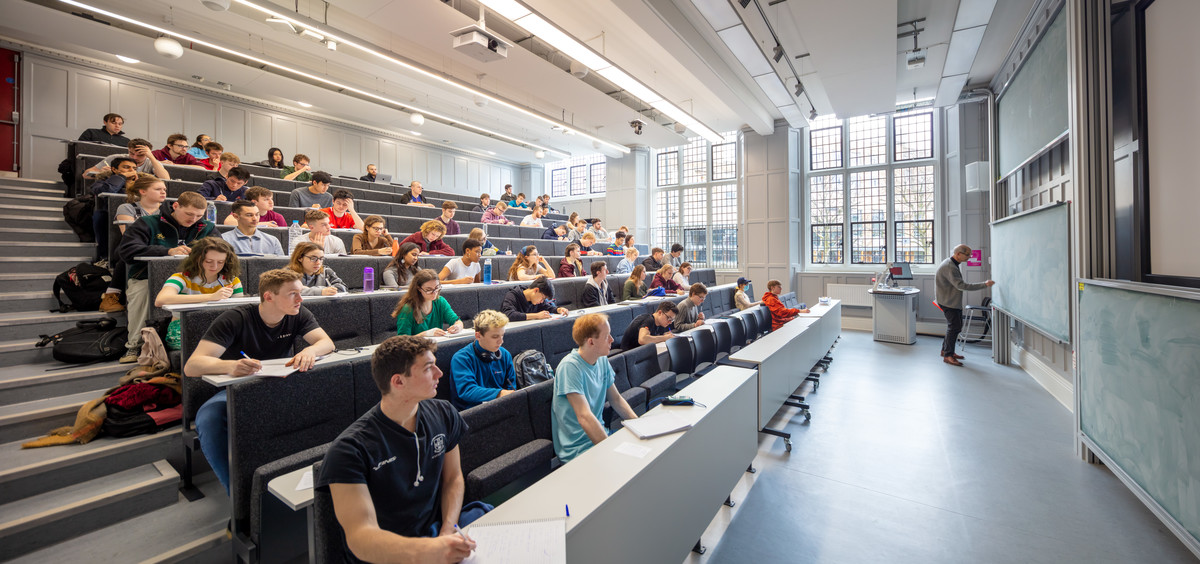 Find information about studying at Bristol for the 2022/23 academic year.
Teaching and learning
In the academic year 2022/23, we will be delivering your course or programme in person, and for most students we expect you to be in Bristol for lectures, seminars, tutorials and practicals. We look forward to welcoming you to campus.
This does not apply to those studying a distance learning programme or those who have been approved to study a postgraduate research degree via distance learning.
If you have been accepted onto our online 6-week or 10-week pre-sessional course, you will complete this course online and will not be expected to be on campus until the start of your main degree.
We're always building on our innovative study experience, and we aim for you to benefit from the lessons we've learned through the pandemic. We will deliver additional teaching and learning activities online to enhance your study experience at the University of Bristol. Further course-specific information will be communicated by your school in September.
As we approach the next academic year, we know how quickly things can change. Should COVID-19 restrictions return in line with government guidance, we will ensure you continue to have a fulfilling university experience.
Study support
We offer a range of study resources and support for all students, and our Disability Services team are on hand to provide confidential information and advice.
International students
We know that the COVID-19 pandemic is still affecting many countries worldwide. We are monitoring the situation very closely and will contact you if travel restrictions mean you are unable to get to Bristol to start or continue your studies.
We recognise that for some students and applicants (particularly those in China), current travel restrictions may make it difficult to plan for next year. We are working on plans for students who can't travel to Bristol for the start of the new term. We will contact you in the coming weeks to provide further updates, as well as making more information available on this page.
If you are a student living in Bristol and you plan to continue your studies with us next year, we encourage you to think carefully about any travel plans you have for the summer to ensure you are able to return to campus in time for your studies next year.
If you have been studying online this year, our Student Services team can offer information and advice about the support we can offer to help you to get ready to study in Bristol next year.
Health and wellbeing
To help you stay well and get the most out of your time at Bristol, there is a range of wellbeing resources and health services available to support you.
Find out about living safely with respiratory illnesses such as COVID-19, including how to get vaccinated. You are not required by law to wear a face covering, but you are welcome to do so.
Life in Bristol
We have a wide range of information available to help you discover more about living and studying at Bristol.