View all news
Three MAT graduates explain how to get your translated book published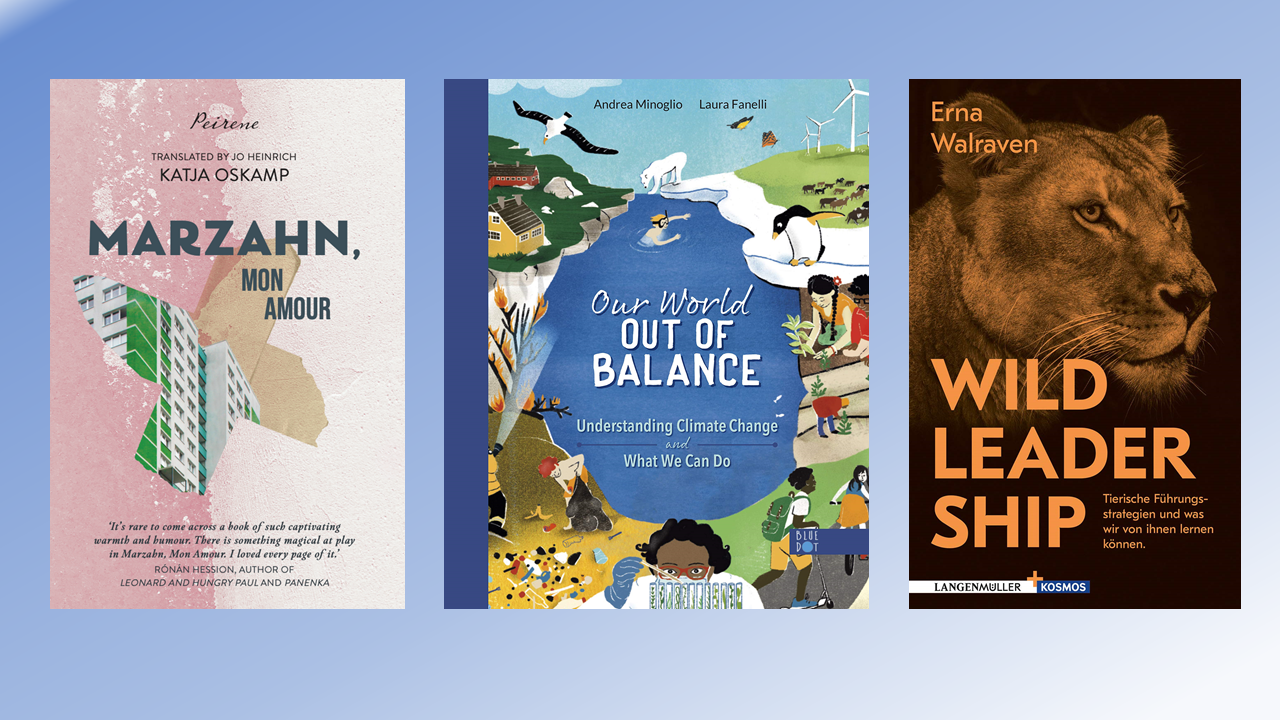 23 February 2022
Establishing a foothold in literary translation is an exciting process, as recent graduates of the MA Translation explained in an online event for current students.
Jo Heinrich's Marzahn, Mon Amour, a translation of Katja Oskamp's eponymous book of short stories in German, came out with Peirene just a few days ago. Jo describes her sense of trepidation when sending off her first-ever pitch to a publisher, and her delight when it got accepted. "I must have written a fairly convincing email," she says, still with a slight sense of disbelief. One might add that the book itself is a compelling read as well, in either language, as is underlined by an endorsement by Frank-Walter Steinmeier, the German president, on the cover.
Emma Mandley's translation from Italian into English of Our World out of Balance, a children's book on climate change was "more of a transcreation project, really." Emma says that as a translator she had to take into account the different levels of prior knowledge that children in Italy and the U.S. may have on the topic, and of course the different frames of reference. When the great Pacific garbage patch is described as "twice the size of Italy," which point of comparison would make the most sense to a North American 8-year-old?
Like Emma, Volkhardt Müller provided his listeners with insights into the working relationship between translator, editor, publisher and author during the lengthy process that is the translation of a popular science book. Volkhardt's first such publication came out shortly after he graduated from the programme, and his account of the collaboration formed the basis of his MA dissertation. Like Emma, he emphasises the importance of background research and fact-checking in any non-fiction translation project, and he is glad to point out that experts across disciplines whom he contacted for advice were always happy to respond and help. His first translation, from English into German, was of Emma Walraven's Wild Leadership, followed most recently by Eine Geschichte des Lebens, auf 10 1/2 Arten erzählt.
All three translators highlighted the need for communication with the various stakeholders involved in a big project, including fellow translators who can offer support and recommend you to other clients once a project is finished. All the books mentioned are in print, and we encourage readers to consider buying them!