View all news
Phwoar! Dozens collaborate on Spanish translation slam!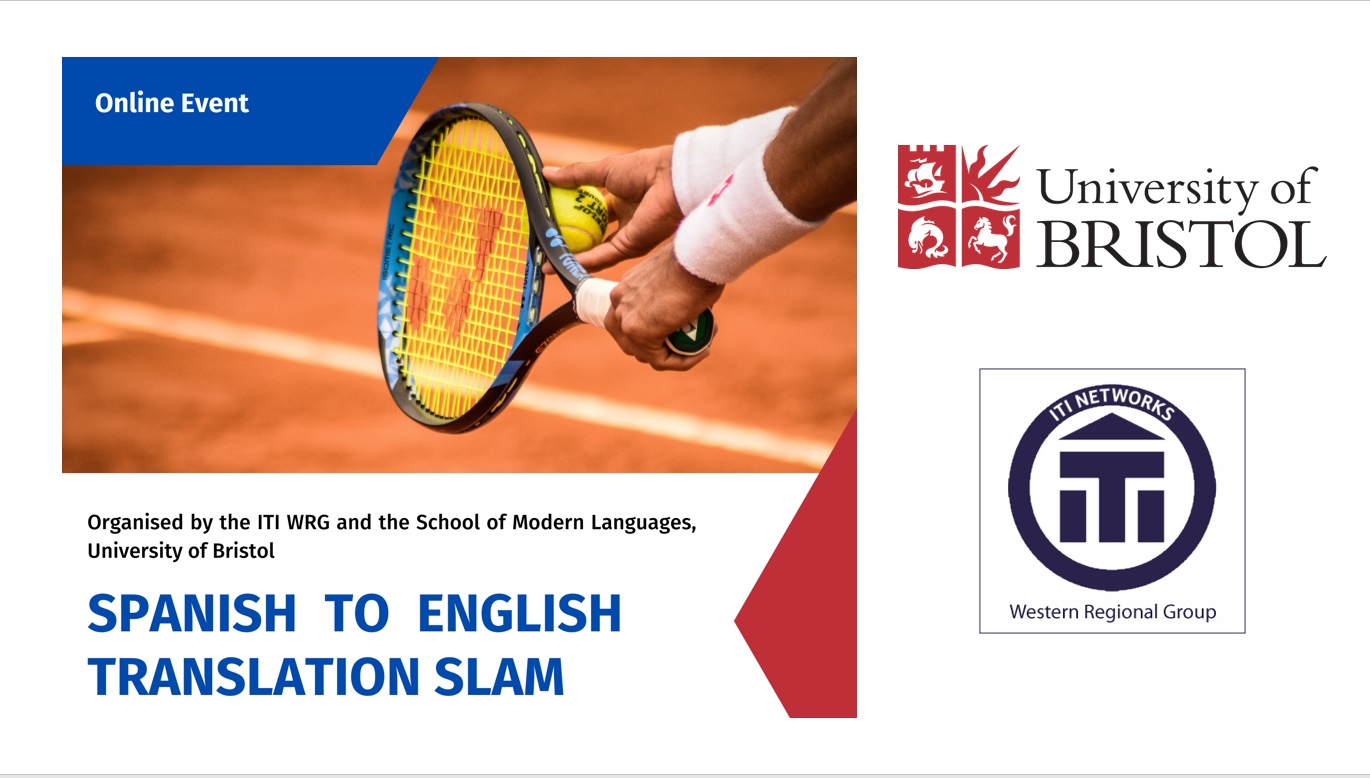 27 February 2023
Two professional translators went head to head in a Spanish to English translation slam, followed by a fast-paced crowd competition with MAT students chipping in.
Bristol's MA Translation welcomed translators Teresa Lander and Keziah Brombley to a joint event with the Western Regional Group, a local chapter of the Institute of Translation and Interpreting. Lander and Brombley took on the challenge of producing English versions of the About us, Vision and Mission statements of a Latin American women's rights charity. Event host Dr Miguel García Lopez from HiPLA interviewed the translators about their strategy and specific decisions as well as the resources they used during the translation process.
It became clear that Teresa Lander's background in translating for the United Nations prepared her well for terminological challenges and prompted her, in cases of doubt, to deliver more information rather than less, in view of a potentially very diverse audience. Names were provided in full rather than abbreviated, and hyperlinks included. Keziah Brombley's version sometimes seemed more idiomatic, due partly to what Translation Studies scholars call a strategy of domestication. Audience questions focused on a broad range of issues, from style and register to parallel texts.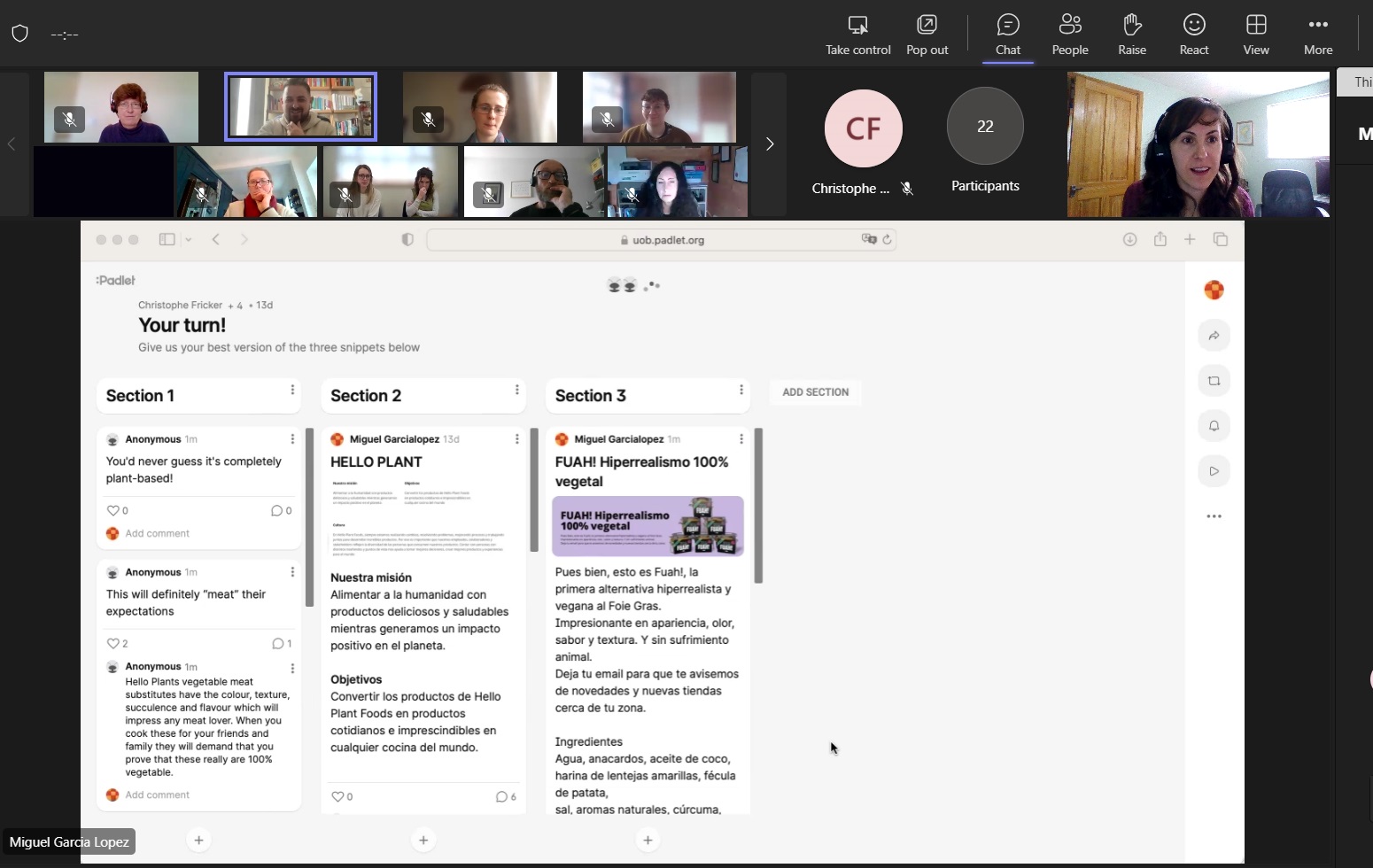 The second part of the event opened the floor to all of the several dozen attendees to contribute impromptu translations to a padlet on which three snippets from the website of a vegan food company were displayed. Word play and concise creativity won the day, with much applause given to 'PHWOAR,' the suggested English translation of Spanish vegan foie gras laternative, FUAH!
The event was jointly organised by Dr Christophe Fricker, director of Bristol's MA Translation, an online programme offering Spanish-to-English translation courses, and Stephanie Hill, events officer at the Western Regional Group which provides professional networking and CPD opportunities for mulitlinguists based in Bristol, Bath and the surrounding areas.