View all news
Lynn Urch: On the way to success in translation, focus on quality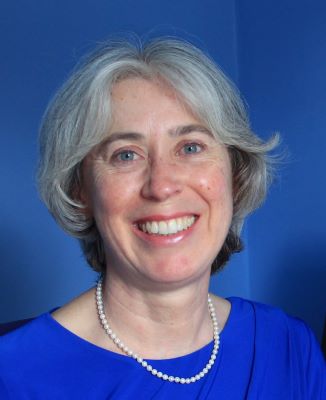 18 March 2022
Specialist financial translator Lynn Urch joined MA Translation students on 16 March 2022 for a discussion on how to specialise as a translator and, drawing on her mentoring and networking experience, how to avoid being lonely as a freelance linguist.
The recurring theme of her presentation was that what will help translators find their feet in a specialist area is a relentless focus on the specificity of its language, including the writing and formatting conventions observed in its key textual genres, and an uncompromising commitment to quality. Lynn encouraged emerging translators to focus on a subject area they had studied during their undergraduate degree, even if only as a side issue, or one that they take a genuine personal interest in. Studying specialist texts, including those found in bilingual online corpora, is a form of continuous professional development, and the key factor in convincing clients that 'you are the right person for the job' is the quality of the work you deliver.
Lynn takes an active part in the Western Regional Group (WRG), a local network of linguists affiliated with, or interested in, the Institute of Translation and Interpreting (ITI). Meeting over a drink or coffee as well as pursuing a gregarious hobby are two ways of getting away from the screen after a long day of work, and Lynn encouraged all attendees to seek out their peers and share their experience.