View all news
Charting the slow death of the Universe - Galaxy and Mass Assembly survey releases first data at Honolulu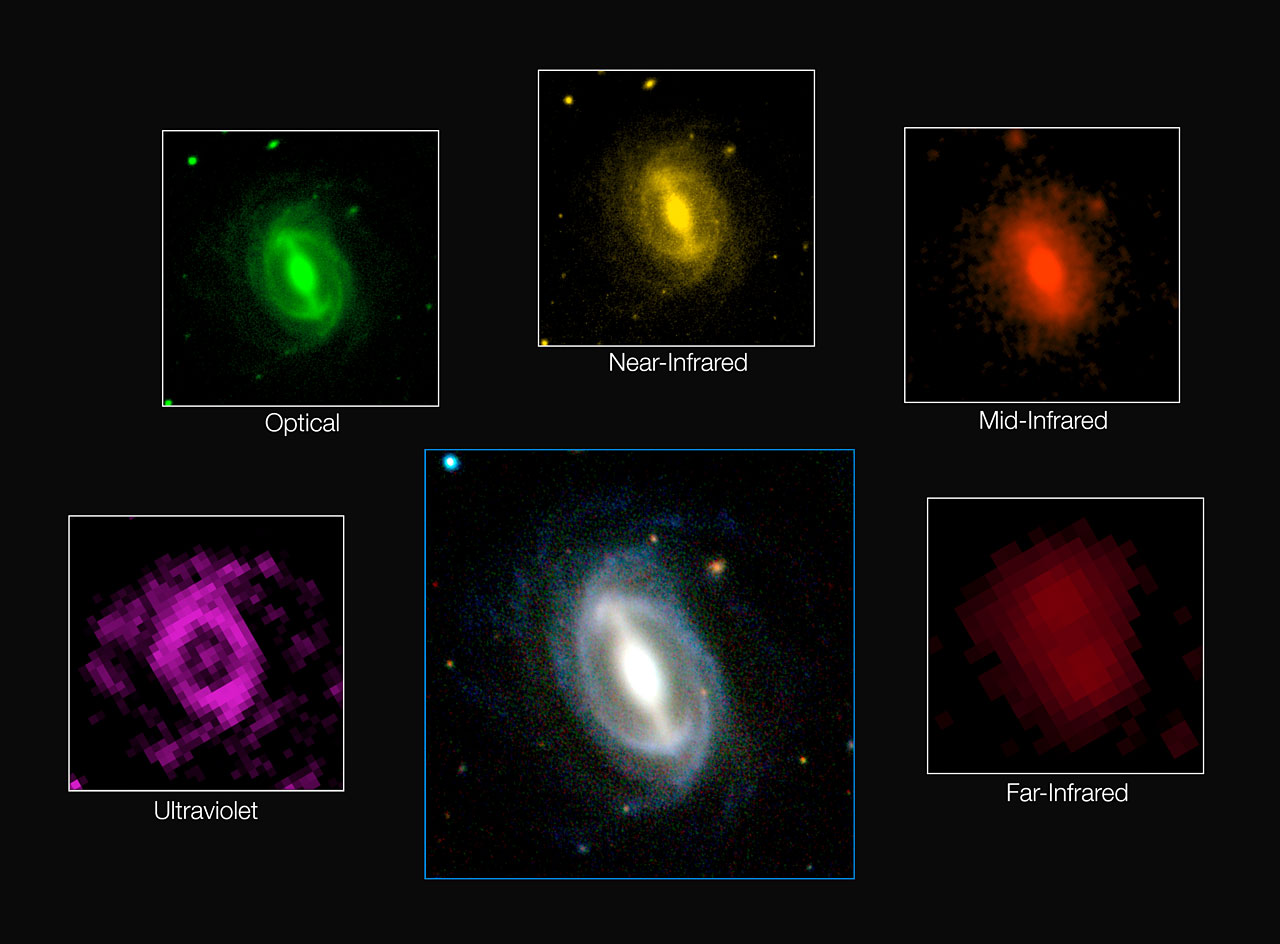 19 August 2015
An international team of astronomers, including a Bristol professor and several Bristol alumni, studying more than 200 000 galaxies, has measured the energy generated within a large portion of space more precisely than ever before. This represents the most comprehensive assessment of the energy output of the nearby Universe. Their findings were presented at the International Astronomy Union (IAU) General Assembly in Honolulu, Hawaii. They confirm that the energy produced in a section of the Universe today is only about half what it was two billion years ago and find that this fading is occurring across all wavelengths from the ultraviolet to the far infrared. The Universe is slowly dying.
The international Galaxy And Mass Assembly (GAMA) consortium (including Professor Steve Phillipps, plus several former members of Bristol's School of Physics - Aaron Robotham, Luke Davies, Liz Humphries, Roberto de Propris and Lee Kelvin) has announced their panchromatic data release, covering a wide multi-wavelength range of measurements from the far ultra-violet to the far infra-red, for galaxies from the GAMA survey.
A press release from the International Astronomical Union General Assembly in Honolulu described the data release and the primary science result from the submitted paper on the slow decline in the global energy output from galaxies over the last 2 billion years.
This attracted wide attention from the press and web sites such as BBC, BBC World News, Guardian, Discovery Channel, LA Times, and Le Monde.