View all news
An Afternoon of Optics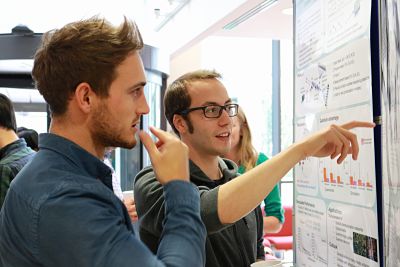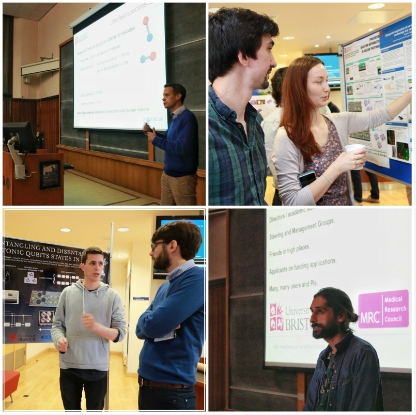 10 September 2015
The Bristol Optical Students' Society (BOSS), comprised predominantly by CQP students, recently organised and ran "An Afternoon of Optics". This society is a Student Chapter funded by the Optical Society (OSA) aiming to promote discussion and cross-talk between different areas of science that use or are related to optics.
Four top speakers showcased their work – Professor Andrew Orr-Ewing on ultrafast spectroscopy methods; Dominic Alibhai on the super resolution imaging at the Wolsfon Bio-imaging Facility; Tony Pickering on optogenetic neurolmodulation of pain; and Federico Levi, associate editor for Nature Communications, on the publication process and careers as an editor. The talks were accompanied by an interactive poster session. The posters were judged by the speakers with prizes awarded to the top three posters.
There was attendance from many different university departments, spanning physiology and pharmacology, chemistry, physics, engineering. The day was a great success and really boasted the diverse and cutting edge research going on at the University of Bristol.
Next up for BOSS and other CQP students is Bristol Bright Night at the end of September!