View all news
Food science and the School of Physics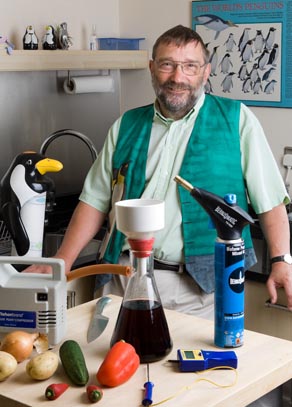 30 October 2013
Professor Peter Barham featured in a recent FT Magazine.
Professor Peter Barham was interviewed in the Financial Times magazine on 18 October.
In Cake Theory: why science is excited by food, Professor Barham describes how he became involved in the science behind great cooking - sometimes called physical and molecular gastronomy.