View all news
PhD student at British Science Festival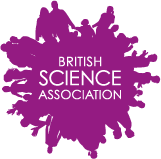 23 September 2013
Beccie Whittaker was a prizewinner at the British Science Festival in Newcastle.
Beccie Whittaker, a Centre for Quantum Photonics PhD student, won a prize for her presentation at the British Science Festivalin Newcastle last week, called 'You heard it here first'. The audience voted Beccie's presentation on Quantum Metrology to have "the most potential to have the biggest effect on your life".
Beccie was the only PhD student to present amongst early career researchers that were hand picked from across the country, and across all science, engineering and technology, to talk about their work to a public and media audience.