View all news
Students involved in Access to Affordable Sustainable Energy project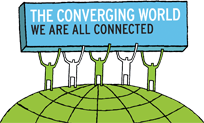 2 July 2013
Adam Smith, who will be graduating next week, is now working in a Bristol-based energy development charity.
Adam Smith, who recently finished his fourth year as an undergraduate student in the School of Physics, is now working with the Bristol-based energy development charity The Converging World, in the Access to Affordable Sustainable Energy project, researching the development of small-scale renewable energy systems such as biomass gasifiers for rural villages in Tamil Nadu, South India. Vast areas of Tamil Nadu suffer from intermittent electricity supply or complete lack of energy infrastructure, making even the most basic day-to-day tasks extremely difficult. This project aims to empower communities in taking responsibility for the installation and management of their own renewable energy sources, improving their quality of lives and making them less vulnerable to energy scarcity in the future.
Adam will be travelling to India shortly, along with fellow Bristol student Chloe Tingle, to undertake important research into local energy needs, visiting potential suppliers and sites for the projects. Find out more - including how to sponsor their visit to Tamil Nadu - via Sponsorcraft.
Incidentally, at the recent Awards ceremony Adam collected a recent award for Best Voluntary Project from the University of Bristol Students' Union, on behalf of the food charity Foodcycle Bristol.