View all news
Gym undergoes £180,000 refurb in time for New Year and new semester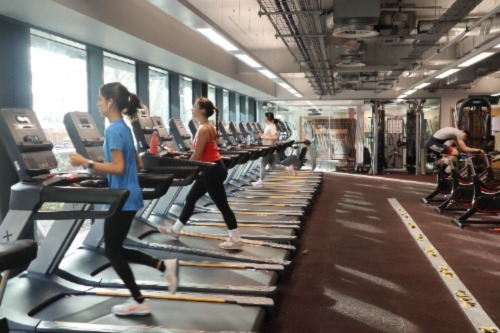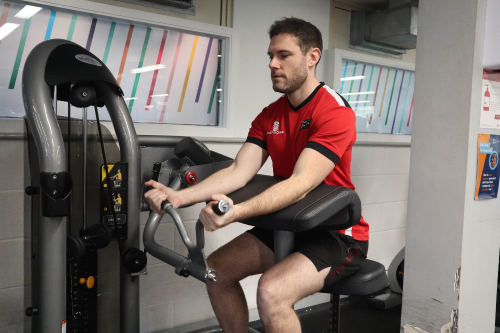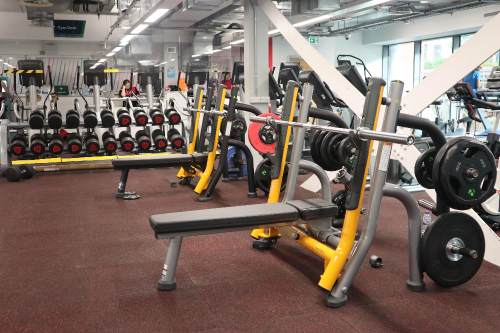 Press release issued: 13 January 2023
The University of Bristol's main gym has had almost all of its equipment replaced in a £180,000 facelift.
Users of the Indoor Sports Centre, on Tyndall Avenue, can expect new cardio machines, weights machines and free weights. This includes a 30% increase in weight plates and bars, driven by increasing interest in free weight use, particularly among women.
The new machines are energy efficient models which will save a minimum of 10kWh of electricity – or 2.33kg in CO2 emissions - per day. This will help the University meet its ambitious carbon targets by 20301.
Frequently used gym equipment has a useful life of around five years. The old equipment will be reconditioned by a specialist company and sent to gyms that cannot afford brand new kit.
Most changes are like-for-like swaps, but new additions include an arm curl machine and a calf press machine.
In 2018, the Indoor Sports Centre underwent a £4.9m modernisation project that brought in state-of-the-art facilities and increased capacity by 30%.
The centre now boasts two gyms; studios for classes; a sports hall; indoor running track and sports medicine clinic.
Students and staff are given discounted membership and it is also open to the public.
James Rowntree, Group Health and Fitness Manager at the University, said: "We want gym-goers to have access to first rate, modern equipment.
"The old equipment had been well used so we wanted to make the change in time for the New Year and new semester.
"In the last five years we've seen a big increase in people lifting weights, including many more women which is fantastic to see. That's why we've increased our free weights.
"We hope everyone likes the changes and can't wait to see you all getting stuck in."
Further information
The University of Bristol plans to become scope 1 and 2 carbon net zero – that's emissions that come directly from the University's buildings and every day running - by 2030. The University is currently working on equally ambitious timescales for achieving carbon neutral scope 3 emissions, which are those not produced by the University itself. This includes the carbon associated with travel to and from campus, along with other indirect sources like the products and services that an organisation buys, plus their supply lines.