View all news
Professor Tonia Novitz provides employment rights expertise in BBC Points West interview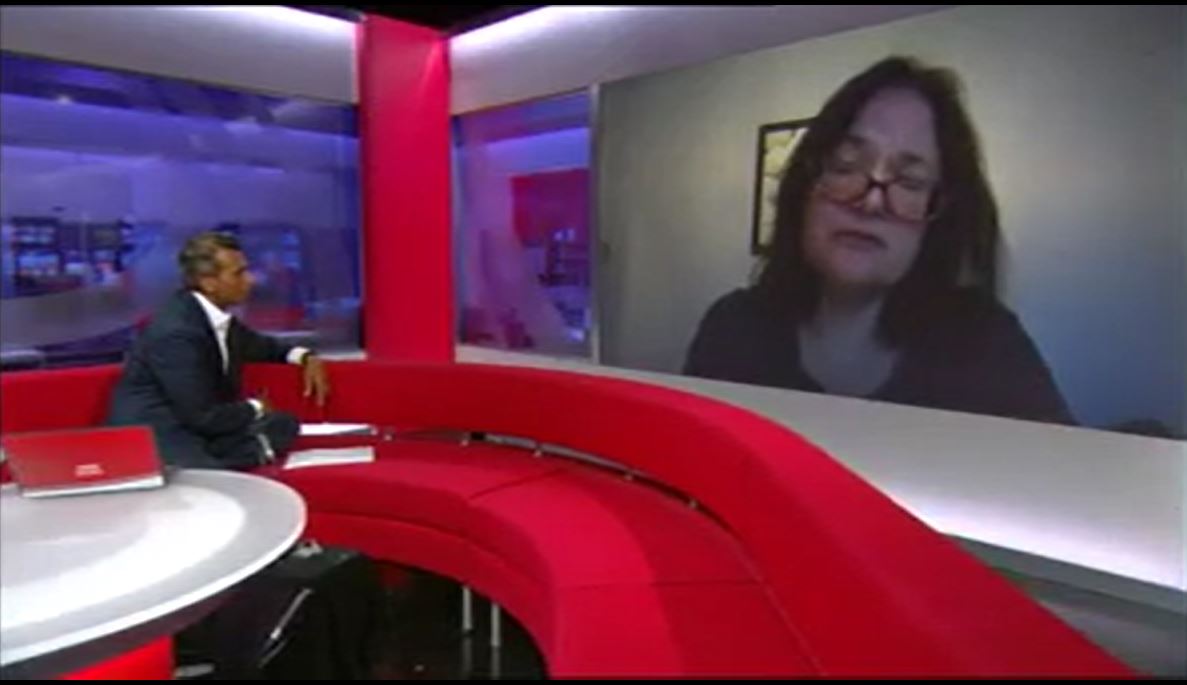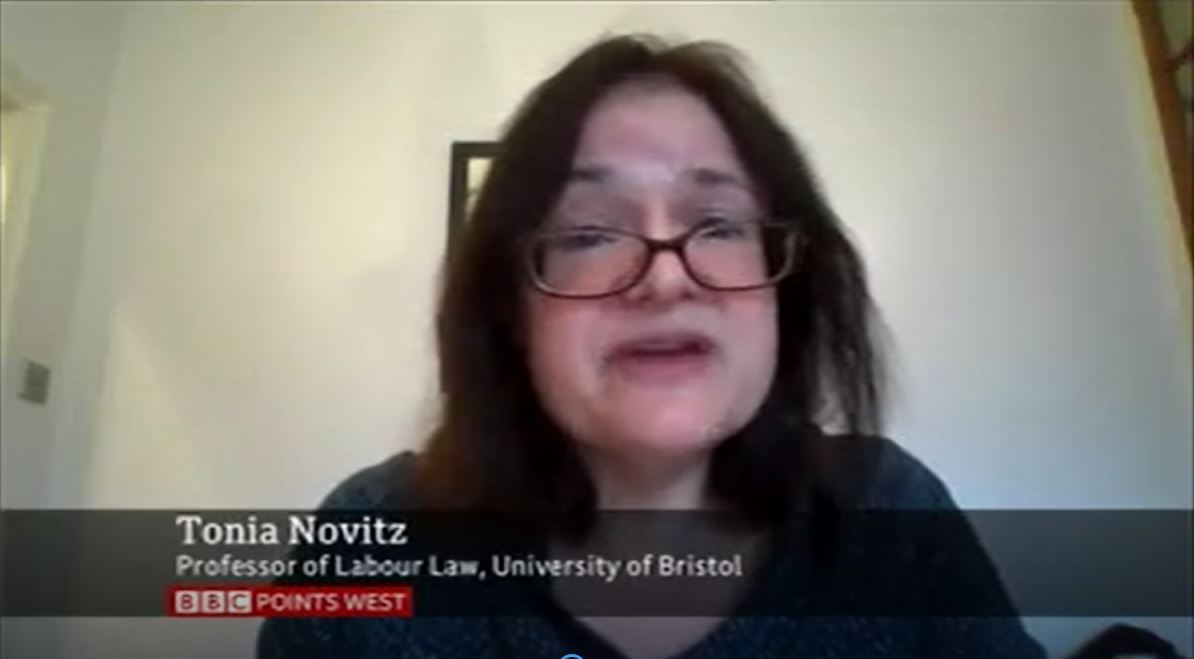 7 August 2020
Professor Tonia Novitz, Professor of Labour Law at the University of Bristol and Co-Director for the Law School's Centre for Law at Work, provided expertise on employment rights in an interview with BBC Points West, commenting on the obligations of employers and rights of employees amid anxieties around coronavirus and the lifting of lockdown.
In the interview Professor Tonia Novitz spoke about how some people are now increasingly anxious about returning to work after the lockdown and will need specific help.
Below is a transcript of the interview, which took place on 4 August 2020.
"It's really an obligation on the part of the employer to prevent any reasonably foreseeable harm, so if there is a specific risk related to, say, coronavirus spreading within a particular type of workplace, then the employer has to take all reasonable precautions to avoid that, and also, possibly, to prevent any impact on the mental health and wellbeing of employees as well.
"And the way that an employer could do that, I suppose, is by following the guidance of the government and the health and safety executive and undergoing a very thorough risk assessment, so following all the guidance that's available – and possibly, if you know in a particular circumstance that that guidance hasn't been sufficient to prevent an outbreak of COVID-19, to do a little bit more than the guidance as well."
Are people entitled to refuse to come back into work?
"Yes, they are actually. If they're employees – and there's a specific definition of who's an employee, so that wouldn't necessarily cover all types of work – but for anybody who has a standard contract of employment, and they know, or they reasonably believe, that there is a risk of danger to their health and safety at work or in a particular place at work, they can refuse to go into work, or they can take any reasonable measures to protect themselves. And if they do that, they should be protected under our Employment Rights Act, from detriment or dismissal."
So is the pandemic in your opinion writing a new chapter in employment rights then?
"It possibly is, because when you go to those cases, they're under section 44 and section 100 of the Employment Rights Act, we really haven't seen much litigation on that. So we don't quite know how those terms are going to be interpreted, what's going to be regarded as potentially an adequate step taken by an employee to protect themselves. So we're kind of waiting and seeing, and actually I would have expected the government to provide some kind of more concrete advice to employers around this, and to protect the employees who might want to assert their rights in that way."
Professor Tonia Novitz is Co-Director of the Centre for Law at Work and actively involved in the Law School's response to the Coronavirus pandemic.
Further information
The Law School Coronavirus Research Hub brings together the work of academics at the forefront of global efforts to mitigate against the impact of COVID-19 through law and policy adaptation, and to understand the immediate and longer-lasting impacts of the pandemic.
The Centre for Law at Work is dedicated to fostering an interdisciplinary dialogue around legal issues related to work. Embracing a wide range of methodological approaches to the study of law at work, the Centre's members academics combine internationally-recognised research profiles with a wealth of experience working with organisations that are responsible for policy-development, professional regulation and social advocacy. By engaging diverse voices and perspectives the Centre aims to influence policy at national, transnational and international levels.
LLM Employment, Work and Equality - This programme is designed to enrich understanding of employment, work and equality law, investigating the various legal disciplines that regulate work relations. An opportunity to examine wide-ranging questions concerning the impact of law, regulation, policy and practice, the programme is taught by a world-leading group of labour lawyers.