View all news
Implementing positive change: Q&A with Modupe Lucas (LLB with Study in Continental Europe)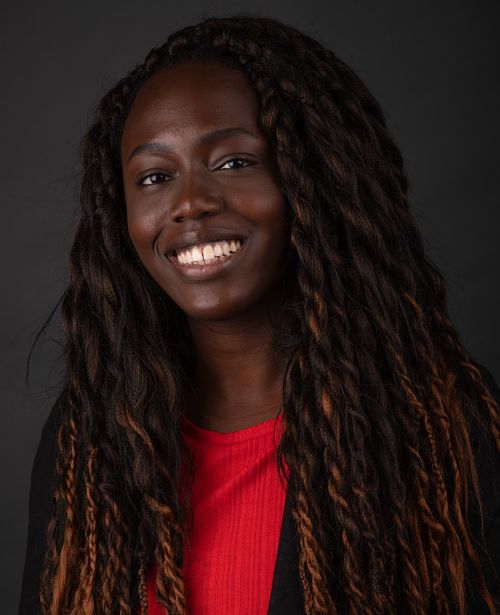 23 June 2020
Ahead of our Undergraduate Open Day this Friday, 26 June, we asked current LLB student Modupe Lucas about her favourite things about her studies, living in Bristol, and the extra-curricular activities she got involved in, as well as her experience of studying abroad in Spain and her top tip for students going abroad.
What made you decide to apply for a Law degree at Bristol?
I applied to Bristol because it is a renowned, leading university in a beautiful and vibrant city. I knew studying here would provide me with an array of opportunities and I would be taught by world-leading academics.
What is your favourite part of the course?
My favourite part of the course has been my optional units such as "Rich Law Poor Law" and "Race and Law" which are unique units to the University of Bristol Law School. They have provided me with the tools to critique and question the law beyond legislation and cases. Studying them has been an eye-opening experience and made me feel more confident using my legal knowledge to implement positive change in the future.
What is your favourite part of living in Bristol?
My favourite part of living in Bristol is the range on offer. To name a few there is a lovely harbour, the infamous Clifton Suspension Bridge, the vibrant Stoke Bishop as well as a huge shopping centre. There is lots to do and lots to see and this huge range means there is something for everyone.
What type of extra-curricular activities did you get involved in and what did you find the most rewarding?
I regularly attended University of Bristol Law Club (UBLC) events and was the Diversity and Inclusion Officer in my second year. I was also on the African Carribbean Society (ACS) sub-committee and regularly attended ACS events during my time at university. Lastly, I did kickboxing and was a Trip Co-Ordinator for the Erasmus Student Network (ESN) in my final year.
While I cannot choose which one I found most rewarding, UBLC was a great way of meeting other students interested in going into commercial law and meeting people in the profession. ACS was a great way of meeting other students from a similar cultural background and establish a supportive network. Being a Trip Co-Ordinator allowed me to continue my Erasmus experience in Bristol after a year abroad in Spain and kick-boxing was a great escape from my studies.
What is your advice for students going abroad?
Throw yourself into opportunities that arise. Say yes to that coffee, say yes to that taster event because this is the best way to connect with new people and make those long-lasting, unforgettable memories.
What made you decide to apply to do a year abroad, and what was the most inspiring thing about the experience?
Having thoroughly enjoyed learning Spanish at school, I applied to do a year abroad in Spain as I thought it would be a great opportunity to enhance my linguistic skills, deepen my cultural understanding of the country and to challenge myself in a completely new environment.
One positive thing that stands out about my year abroad was all the opportunities to travel and explore new parts of Spain. I left having a deeper understanding and appreciation of the culture through all the different people I met and the different sights I saw.
What do you plan to do once you graduate?
I am going to take a gap year but after that, I hope to get a Training Contract and work as a solicitor in the City.
Further information
If you have questions about our undergraduate law courses, join our next Undergraduate Virtual Open Day on Friday 26 June 2020.
Registration is free and you will have the opportunity to speak with law academics, our Law Employability Adviser plus a selection of current students.
Register your attendance here and find out how you can do more with law.