View all news
Michael Furmston, 1933 – 2020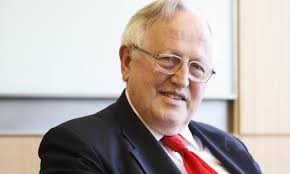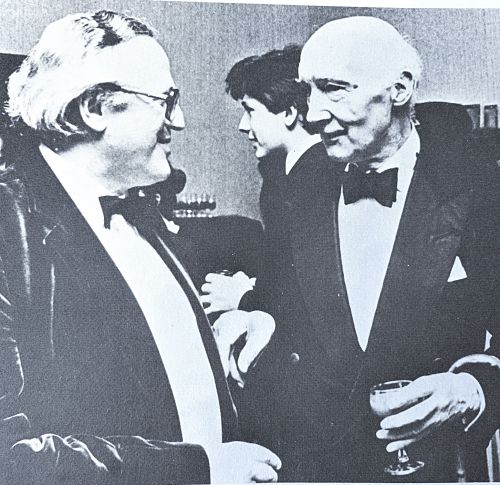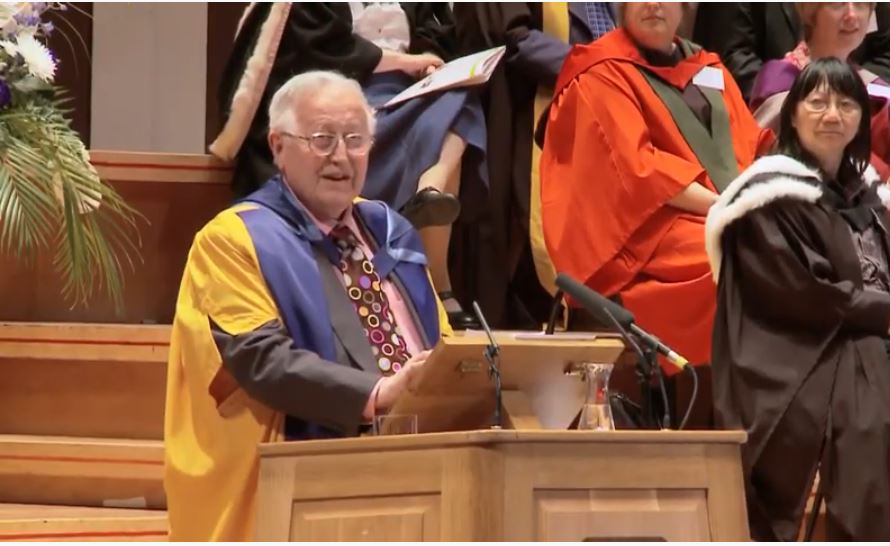 11 August 2020
Professor Michael Furmston, who joined the University of Bristol as Professor of Law and served twice as Faculty Dean, as well as becoming Pro Vice-Chancellor of the University, has passed away at the age of 87. His friends and colleagues offer the following tribute to an eminent member of the Law community who was instrumental in shaping our Law School.
"Michael was regarded as a remarkable man by colleagues who knew him, and as crucial in making the current Law School what it is; he will be sadly missed." - Head of School, Professor Ken Oliphant.
It is with great sadness that we share the news of the passing of Professor Michael Furmston, on 28 June 2020.
Michael was a barrister and an internationally–renowned authority on contract and commercial law, with a prolific body of published work, who was named one of the 'ten great law teachers' by The Times.
He taught at the University of Birmingham, Queen's University Belfast, and at the University of Oxford, where he was a Fellow of Lincoln College, before joining the University of Bristol as Professor of Law in 1978. Here he served as Dean of the Law School from 1980-84 and from 1995-98, and was Pro Vice-Chancellor of the University of Bristol from 1986-89.
After retiring in 1998 as Emeritus Professor, Michael went on to become first Dean of Singapore Management University's new School of Law in 2007, and from 2015 continued to teach and write at the Centre for Commercial Law and Justice of Sunway University in Kuala Lumpur.
Michael's research centred on the Law of Contract. Best known for his editorship of ten editions of Cheshire & Fifoot's (subsequently Cheshire, Fifoot and Furmston's) Law of Contract - the most recent edition of this standard work appearing in 2017 - and as general editor of six editions of the standard reference work Butterworths Law of Contract, Michael also co-authored five editions of the ground-breaking Beale, Bishop and Furmston's Contract, Cases and Materials, a unique collection of legal, commercial and economic materials on the law of contract. In addition, he conducted research on the standard forms of contract used in the construction industry and was founding editor of the Construction Law Reports. Much of his research informed his teaching, with his work on construction law resulting in a very popular specialist LLM unit being offered at the University of Bristol.
He was hugely liked, and will be much missed, by friends and colleagues from around the world, many of whom shared with us their memories of Michael's 'mountain-moving' enthusiasm and energy, his outstanding skills and contributions to the field of Law, and his innovative work to strengthen and secure the Law School for our current generation of students and scholars. Alongside introducing crucial additions to the Faculty, including both computers and then specialist staff, Michael was always very generous in his support of the career development of his junior colleagues who regularly became involved in projects that he led.
Emeritus Professor Chris Wilmore reflected on Michael's 'principled entrepreneurialism':
"Michael had the vision to see new trends at an easy stage, and the commercial and personal skills to make good use of this. This combination of vision and commercial fair is not often combined in an academic of such outstanding doctrinal skill.
"He was also immensely supportive to younger colleagues, helping them develop their careers – and if you were looking for a document, however obscure, Michael would be certain to have a copy, somewhere in his extensive store of records. Anyone who encountered him will remember those personal kindnesses and that ever escaping mountain of papers and books, and how, when going into his room, first you had to clear yourself a space."
Emeritus Professor Keith Stanton wrote:
"Everyone who knew him will have their own anecdotes (usually centred around food and commercial projects) – but I think that the really important thing that needs to be said is that though the current generation may not appreciate it, as Michael retired from Bristol 22 years ago, they still benefit greatly from his time as Dean and Head of Law.
"Michael brought an international outlook, championed European links and brought the World Congress of Comparative Law to Bristol in 1997. He was also way ahead of the University in seeing the need for fund raising from alumni; students receiving hardship grants from the Trust in 2020 are being directly funded by the product of the appeal to graduates he ran on the Faculty's 50th anniversary in 1983."
Among Michael's Bristol activities, he was the first Chair of the ALSPAC (Children of the Nineties) Ethics and Law Committee, a ground-breaking body that continues to support this major longitudinal study, a position he held for 16 years. Alongside the other founding members of the Committee, he established robust ethical foundations to ensure that the Study was and remains as sound ethically as it is scientifically.
Elizabeth Mumford reminisced:
"I worked with him in this capacity and saw how he applied the principles of common law to the ethical dilemmas we faced... he would begin with what appeared a rather rambling story, then slowly hone in precisely on the problem at hand. He always appeared to have all the time in the world. In reality, he was managing any number of things at the same time, all enormously competently."
Alongside the extraordinary amount of energy and enthusiasm dedicated to championing the Law School and the University of Bristol as a whole, Michael's expertise and passions included cricket, the American Civil War, and chess. He is survived by his wife Ashley and their ten children, and will be missed by many throughout the world.
Further information
An obituary was published in the Times on 9 August 2020, entitled "Professor Michael Furmston, 87: Disarming law professor, editor and father of ten".
Hugh Beale, Professor at University of Warwick, who taught with Michael at the University of Bristol Law School, has also written a dedication to Michael available to read on the University of Oxford website.
A video is viewable in which Michael was awarded an honorary Doctor of the University degree by the Open University, Birmingham, in 2010, with a speech by Professor of Law Gary Slapper, Director of the Centre for Law at the Open University.