View all news
Specialise your law studies - Q&A with LLM graduate Charlotte von Bremen-Küehne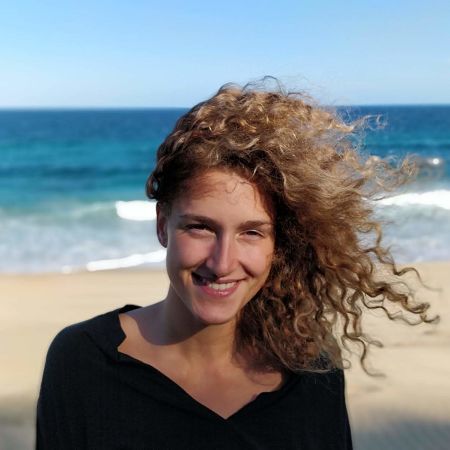 Press release issued: 3 November 2020
Ahead of our Postgraduate Law Virtual Open Day on 20 November, we caught up with LLM in International Law alumna, Charlotte von Bremen-Küene as she shared her inspiration for coming to Bristol, what she loved about the city and her advice for new postgraduate students.
What made you decide to apply for the LLM in International Law and what was your favourite part of the course?
I completed the International Law course at Bristol University. As is probably the case with every country, in Germany, where I come from and had previously studied law, you naturally only learn German domestic law. Technically, even though I speak the same language, I couldn't work as a lawyer in Austria or Switzerland because their legal systems differ dramatically. So initially I wanted to broaden my horizons and learn about the mechanisms of international law while improving my English skills.
I loved that the course was so closely related to practice and that it was largely based on independent study. Also, I really appreciated the seminar/lecture system with seminars being very interactive and comprising only a small number of students.
What was your favourite part of living in Bristol? Particularly from the perspective of an overseas student?
While at Bristol, I met so many non-Bristolians from either the UK or abroad who assured me that Bristol is the place to be. And in fact, it is. While not being too huge that you get lost, it still has the classic charm of an English city and it's only a stone's throw away from the sea and from Wales. The city itself has so much to offer. Whenever my friends came to visit I needed at least two days to show them all my favourite places. Even after months of living here there was still much more to explore.
What piece of advice would you give students applying for a postgraduate law course at Bristol?
First of all, congratulations on your choice! Obviously, next term is going to be a little different compared to how I experienced life in Bristol. But I'm certain that the university will make sure that you get the most of your chosen course. I'd definitely recommend preparing well for the seminars and then actively participate. Stay in close contact with the lecturers, don't hesitate to ask questions to either lecturers or your personal tutor. And do explore what possibilities the university offers apart from the course itself. You might be interested in the student Human Rights Clinic that provides the opportunity to get involved in the Human Rights Implementation Centre, or in visiting some lectures regarding enhancing study skills or - if need be - in contacting the wellbeing service. Personally, I had solely good experiences with my tutor, teaching staff and the course at Bristol University.
Further information
If you have questions about our LLM courses, join our next Postgraduate Virtual Open Day on 20 November 2020.
Registration is free and you will have the opportunity to speak with law alumni such as Charlotte, plus academics and our Law Employability Adviser plus a selection of law students.
Register your attendance here and find out how you can do more with law.