View all news
Law Clinic celebrates 2019-2020 virtual awards event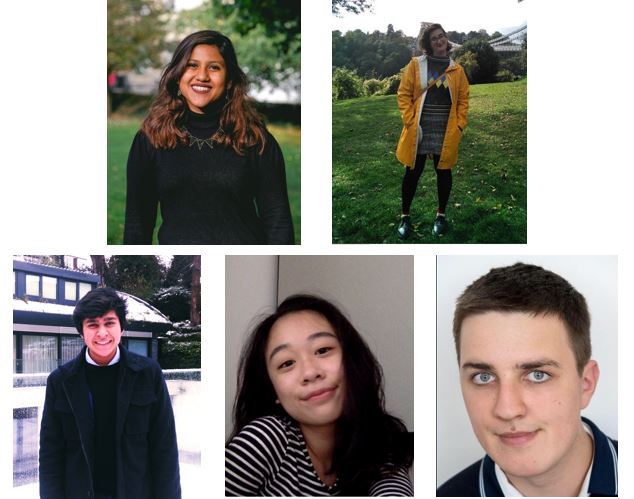 15 June 2020
The annual Law Clinic awards were held last week to recognise the successes of the past year. Usually the awards event presents an opportunity for Law Clinic members, staff, and representatives from sponsoring firm Osborne Clarke to gather together to celebrate. Though held virtually this year to allow for social distancing safety and remote working conditions, the Law School is delighted to congratulate the Law Clinic and its student volunteers for their remarkable achievements.
The virtual prize-giving was introduced by Law Clinic Director John Peake, followed by a speech from sponsors Osborne Clarke's Julian Hemmings on the extraordinary times we are currently in and the continued investment in our students as the future of the legal profession. A recording of the prize-giving can be watched here: 2019-2020 Virtual Prize-Giving.
This year's prize winners are:
Law Clinic Student of the Year - Malavika Ramanand
Best Contribution by a First Year (Joint Award) – Diwankar Agrawal & Michelle Leong Wai Ching
Best Contribution by a Second Year – Wilfrid Spencer
Best Contribution by a Third Year – Thomas Palmer
Best Contribution by a MA student - Alicia Ramirez Botas
In a Student of the Year Virtual Prize-Giving Malavika Ramanand was awarded 'Student of the Year' for all her hard work and dedication; in addition to her role as student director, she took on extra casework over the year - 12 cases, going above and beyond the usual exceptions of casework for a student director – and volunteered for Bristol Drugs Project alongside her final year work and a part-time job.
When presented with the award Mala said: "I really don't know what to say, this is really unexpected. Thank you so much. I didn't know I was the first [Student Director] to receive the award. When I got the role, I was convinced we needed to expand in terms of our partnerships and be more accessible in the community. Moving forward I would like to see more of that. Just making sure that people knew if they needed our services, we were fairly accessible in different pockets of the city because I do understand that Clifton is not as accessible as we would like it to be."
The Best Contribution prize winners said:
Wilfrid Spencer: "Working at the Law Clinic this year has been incredibly rewarding, providing both the opportunity to give back to the community and to obtain practical legal experience. I was delighted to receive this award and look forward to continuing work at the Clinic next year."

Alicia Ramirez Botas: "I am very grateful for receiving this year's award. Working in the Law Clinic has been without doubt the best part of my postgraduate experience in Bristol. It has also been a constant reminder of why I decided to study law in the first place! The satisfaction of being able to help my clients and do something positive for the Bristol community has motivated me during these two years to keep going when Law School felt too overwhelming."
Thomas Palmer: "Working in the Clinic this year has made me think less black and white and taught me to challenge my own preconceptions. It felt great to be appreciated for doing something I enjoy so much!"
Diwankar Agrawal: "I am honoured to have received this award, together with my case-partner, Michelle. Working at the Clinic has been an incredibly rewarding experience. Through this experience, I hope to grow into an informed individual, capable of making valuable contributions to the community."
Michelle Leong Wai Ching: "I felt that working the Clinic this year has been an eye-opening and incredibly humbling experience. It has taught me much about legal aid as well as myself and the role I want to play in my community. I am very grateful to have received this award alongside my partner and I am excited to go further with the Clinic in the coming year."
Watch the virtual prize-giving with John Peake, Law Clinic Director, Osborne Clarke's Julian Hemmings, and this year's award winners online: Virtual Prize-Giving Recording.
Further information
The University of Bristol's Law Clinic provides pro-bono legal advice, supporting those that most need it to get the justice they deserve - whilst students gain the very best clinical legal education through the provision of a valuable social service that has the power to change lives. Find out more about the work of the Clinic on their website.