View all news
Q&A with Outstanding Award Achiever Kudzi Manase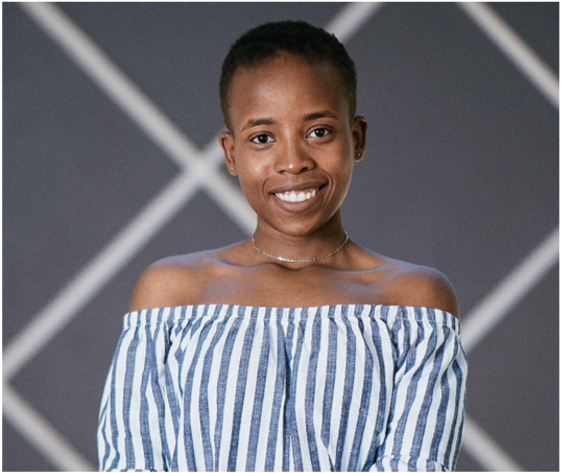 22 October 2020
Undergraduate Law student Kudzi Manase, in addition to achieving the Bristol PLUS award, achieved an Outstanding Award in the category of Innovation and Enterprise, awarded to students who have achieved something through substantial and significant extra-curricular activities during their degree. In this Q&A Kudzi talks about her project, what motivated her to do her Outstanding Award activity, and her advice for new students starting out on their Law path at Bristol.
Why did you decide to study Law at Bristol?
I decided to study at the University of Bristol as I knew that the university had a great law faculty and was highly ranked for employability.
What have you found most inspiring during your time at the University of Bristol?
I have been most inspired by the support that the university provides. I have always felt that if I needed any additional assistance, whether that was academically, personally or with regard to careers guidance, it was always readily available and given with genuine enthusiasm.
Congratulations on achieving the Outstanding Award! Tell us about your project.
I built an online platform, nnyasha.com, that I use to provide strategic and inspiring professional advice to young and ambitious Zimbabwean women. I do this through the creation of career profiles as well as the provision of helpful information, including articles exploring the importance of physical exercise for mental performance and a step-by-step guide on building an online presence. To ensure success is achieved in a balanced way, I also feature a variety of lifestyle pieces to encourage women not to neglect their wellbeing in pursuit of their ambitions.
What motivated you to do your Outstanding Award activity?
When I left high school, I felt that I hadn't been given as much careers guidance as I would have liked. It took me a while to figure out what I wanted to do with my life and once that happened, I wanted to be involved in providing the guidance I felt I didn't receive when I needed to make what, at the time, felt like the most important decisions of my life. I am most proud of having helped young people feel more inspired as well as celebrating the successes of women who feature on the site.
What advice would you give to new students starting out on their Law path at Bristol?
My advice to students starting out in the law school is to strike a balance. Your first year is the best time to enjoy your new found freedom but it's just as important to start thinking about what you want to do once you graduate. It's never too early to start doing some careers research, once you've settled in, of course.
Further information
The Bristol PLUS Award rewards students for extra-curricular activities completed at any point during their degree, and provides a structure to reflect on the skills developed. The University's employability award is a means of helping maximise the opportunities available to students and support their future ambitions.
Law School Careers and employability: The University of Bristol Law School is committed to supporting you become the very best you can be. With a rich calendar of career-focused activities, and strong collaboration between the Careers Service, the school, our alumni and student organisations, you will graduate fully equipped to fulfil your career aspirations, in or outside of the law.