View all news
Dr Janine Sargoni, 1973 – 2020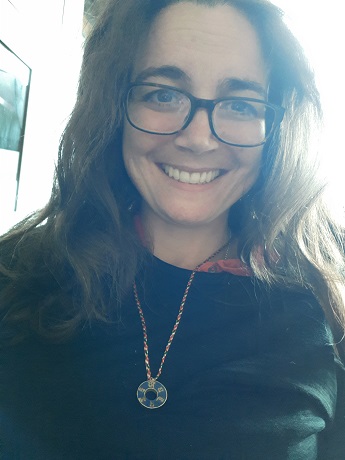 Press release issued: 19 June 2020
Dr Janine Sargoni, who joined the Law School as a postgraduate student in 2008, before undertaking doctoral research which led to her appointment as Lecturer in Law in 2014, has died at the age of 46. Her friends and colleagues offer the following tribute to a well-liked and hugely respected member of the Law School community.
"Janine was a vivacious, life-affirming presence in the Law School, a constantly smiling face, a deeply caring and supportive colleague. We feel her loss profoundly, but are sustained by the wonderful memories we retain of her," Head of School, Professor Ken Oliphant.
It is with deep sadness that we share the news of the passing of Dr Janine Sargoni, a valued colleague and a beloved friend. Janine left us on the 11th of June, after a two-year-long battle with cancer.
Janine was a very active member of the Law School for over 10 years, joining as a mature postgraduate student in 2008, and undertaking doctoral research from 2010 to 2014, before being appointed to the position of Lecturer in Law in 2014. In total, she obtained three degrees in Law from Bristol (LLM, MSc and PhD) to add to her BA (Hons) in Theology with Music from the University of Surrey. In the intervening years, she qualified as a lawyer and practised as a solicitor in a Bristol firm specialising in housing and immigration issues.
Janine's research was theoretically sophisticated and of considerable contemporary relevance. She explored the regulation of geoengineering research and its legitimacy, providing an important contribution to both environmental law scholars and the socio-legal community. She was a champion of interdisciplinary research and had a passion for how legal frameworks are needed to work alongside new technology to find equitable and sustainable solutions. Her scholarly work was always rigorous and driven by intellectual curiosity and a willingness to share ideas and knowledge. She loved collaborating with others and made it fun for them to work with her.
Janine's dedication to her academic role was apparent not only in her research but also in the demanding administrative roles she performed with commitment and integrity, as well as in her innovative teaching methods and the caring support she provided for her students. Outside Bristol, she served on the Executive Committee of the national Socio-Legal Studies Association and was joint organiser (with Dr Devyani Prabhat) of the Association's annual conference in 2018, hosted in the Law School.
In short, Janine was a wonderful academic citizen and a hugely promising researcher who had already planted the seeds for a fruitful academic career that has unfortunately now been cut short.
We will all remember Janine for her warmth, humour, intellectual openness, collaborative spirit, concern for others and genuine altruism.
Her interest in environmental matters was translated in a love for all things outdoors, from swimming in Henleaze Lake during the winter months, to cycling, to staring at the trees in her garden and listening to the sounds of nature in the last months of her life.
We will miss her not only as a colleague but also as a person and friend, and her welcoming smile will always stay in our memories.
Janine is survived by her parents, her brothers Yann and Sacha, her husband Alan, and sons Sebastian and Dominic.
Further information
The Law School has set up an online memory board to gather dedications, memories and photos in celebration of Janine's life. If you worked with Janine, or were taught by her, please feel free to add your own contribution to the board.
A version of this dedication appears on the Social-Legal Studies Association website. Janine served on the SLSA Executive Committee from 2017 to 2018 in her role as co-organiser of the hugely successful SLSA 2018 Annual Conference, hosted by the University of Bristol.