View all news
Level up your expertise - Q&A with our Student Recruitment Director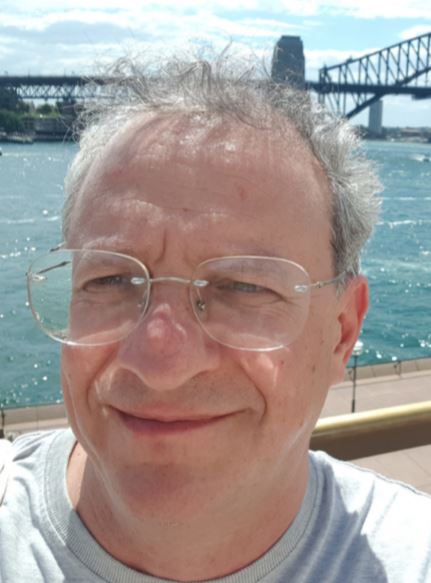 14 September 2020
Ahead of our virtual Undergraduate Open Day and 'live chat' this week, Tuesday 15 September, we caught up with the Director of Recruitment and Admissions for Law, Professor David Cowan, to hear about his research and how teaching inspires him, how he would describe the Law School learning community, and his top piece of advice for new students.
What is your role in the Law School?
I'm Professor of Law and Policy in the Law School, and as Director of Student Recruitment I'm also responsible for our admissions process.
What are your main research interests and how do these feed into the undergraduate curriculum?
My main interests are around housing (including homelessness) and land, which I approach in a sociological way. I bring these interests into all my teaching around land law, and set up a unit called "Rich Law, Poor Law" to examine the ways in which law responds to people at different ends of the spectrum. This enables myself and my colleagues to bring our research expertise together and to discuss these issues with our students.
What I find is that I learn more about my specialisms from my students, through discussion and engagement in classes. In this way, we level up expertise in our programmes - by the end, you should feel like an expert too.
If you could describe the learning community in the Law School in three words, what would they be?
Diverse, enthusiastic, and engaging.
What is your favourite part of working/living in Bristol?
I came from London, so the best bits are about walking to work, accessing the countryside, and the view from my office. I am in awe of my colleagues' enthusiasm, energy and engagement.
If you had one piece of advice for students thinking about an undergraduate law course today, what would it be?
Say yes to as many things as you can do, while keeping an eye on your own personal wellbeing as well as a really healthy work / life balance.
Further information
University of Bristol Undergraduate Virtual Open Day – 15 September 2020
Thinking of applying to study at Bristol? Join our live chat sessions where you can ask our academics and current students any questions about our undergraduate law courses and what it's like to study at the University of Bristol. We'll also be able to give you any information you need on applications and life as a student in Bristol.
Live chat
Join our text-based online chat to talk about your degree with current students.
Tuesday 15 September
Live Zoom webinar
Join us live to hear expert staff talk about your course and answer any questions you have.
Tuesday 15 September