View all news
Abdulhakeem Tijani, 1985-2020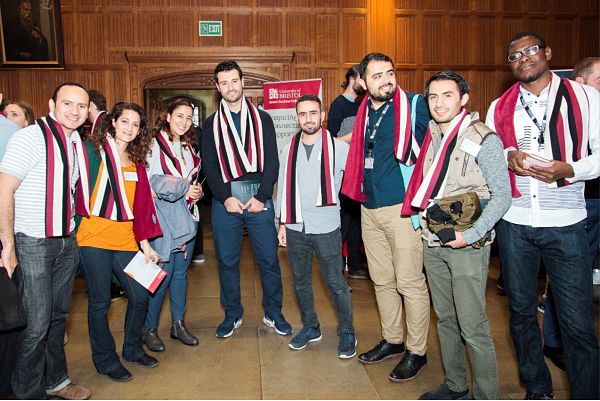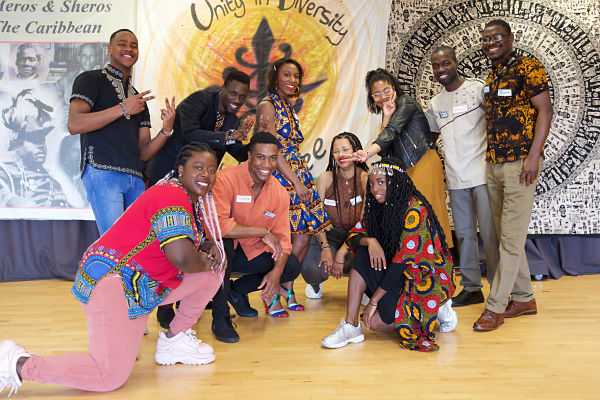 Press release issued: 14 December 2020
Abdulhakeem Tijani, who was a PhD student and Teaching Assistant in the Law School, sadly passed away in Nigeria in October this year. He was taken from us too early, but his memory will live long in the memories of staff, PGR colleagues, and of students he taught. Professors Judy Laing and Rachel Murray provide a tribute to his life.
In memory of Abdulhakeem Tijani
Abdulhakeem Tjani joined the University of Bristol Law School in October 2018 to start his PhD studies under the supervision of Rachel Murray and Judy Laing. He came to Bristol with a wealth of expertise and experience as a legal academic in Nigeria, and he was excited and eager to be working with us in Bristol. His chosen area of research was the implementation of the United Nations Convention on the Rights of Persons with Disabilities in Nigeria, with a particular focus on the rights of persons with disabilities to an inclusive education. He was passionate about and deeply committed to advancing the rights of persons with disabilities in Nigeria and planned to conduct empirical research in higher education institutions, to ensure that his research had a real impact on the lives of persons with disabilities in Nigeria.
From the very start of his PhD, Abdulhakeem was diligent, methodical and worked at producing detailed and thoughtful drafts of his early chapters. As his supervisors, we were impressed with his strong work ethic and the breadth and depth of his research and knowledge. We enjoyed discussing his drafts and ideas at our monthly supervision meetings – and Abdulhakeem always came along to meet us smartly dressed in a suit and tie. He was very respectful and incredibly polite. And he was such a warm and considerate person – which is clear from all the memories shared of him by his peers and colleagues on the memory board.
He shared with us the joyful news of the birth of his daughter in Bristol last year – he was so happy when she arrived safely in the world. He never grumbled about the sleepless nights with a newborn baby – and told us that he used those extra wakeful hours as an opportunity to get on with his reading and PhD research. He spoke with affection about his family in Nigeria and his lovely wife, Aishatu. Our thoughts and deepest sympathy go to them all at the loss of their beloved Abdulhakeem.
He has left us suddenly and far too soon, and he still had so much left to give. We miss him very much and still can't believe that we won't be seeing him again in the Law School.
The Law School has set up a memory board in honour of Abdulhakeem's life, which you can contribute to online. Some personal tributes have been shared below:
"Abdulhakeem was a remarkable man. His life and his being represented the unity of scholarship and high personal ideals." Alan Bogg, Professor of Labour Law
"Abdulhakeem's passing is a sad, sad loss to our academic community. He was taken from us too early, but his memory will live long in the memories of staff and PGR colleagues, and of students he taught." Ken Oliphant, Head of the Law School and Professor of Tort Law
"if I want anything to remain in your thoughts it is this: know he was greatly respected as an academic, he was hugely appreciated by all those who knew him and above all - he was absolutely loved as a human." Megan Johnson, PhD candidate and Teaching Assistant
"Rest in power Abdulhakeem. You will not pass this way again. Your work is done. We will miss you forever." Dr Foluke Ifejola Adebisi, Senior Lecturer in Law
"It is immensely sad to conceive our PGR Community without him. I hope that we, as a community, can be part of the guarantee that he will live through his ideas and legacy." Anamaria Fonsêca, PhD candidate and Teaching Assistant