View all news
SLSA Conference 2018: Registration and call for papers now open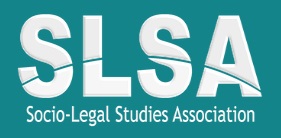 Press release issued: 26 October 2017
The University of Bristol Law School will be hosting the Socio-Legal Studies Association (SLSA) Annual Conference 2018. Submissions and early bird registration are currently open for those wishing to attend.
The University of Bristol Law School is delighted to host the Socio-Legal Studies Association Conference 2018. The SLSA Conference has been running since the association was founded in 1990 and is an opportunity for those in the field of socio-legal studies to to disseminate knowledge and network with others in the field.
Registration and a call for papers are now open for a wide variety of streams and topics. The conference programme includes a plenary panel ('Socio-legal Studies at a Watershed? A conversation') featuring Professor Lois Bibbings, Professor Ambreena Manji (Cardiff University) and Professor Carl Stychin (City University), to be introduced by Professor Joanne Conaghan and chaired by Professor Dave Cowan. Activities will be held to introduce participants to Bristol and its history and culture, and additional networking schemes and interactive events centred around the theme of resilience in postgraduate research and academia will be held for postgraduate students.
Professor Joanne Conaghan, Head of the Law School, commented;
"Hosting the SLSA Conference is a great opportunity for Bristol to celebrate with the socio-legal community the strength and vibrancy of the socio-legal research field."
Registration prices vary according to the time of booking and the days chosen to attend, with discounts available for early bookings, postgraduate students and members of the SLSA. Early Bird application rates are open until 19 January 2018, after which standard rates will apply.
Further information
For further information about the SLSA, the 2018 conference programme and registration details please visit the 2018 SLSA Conference website.